Absolutely Floored
Million-dollar views, squeak-free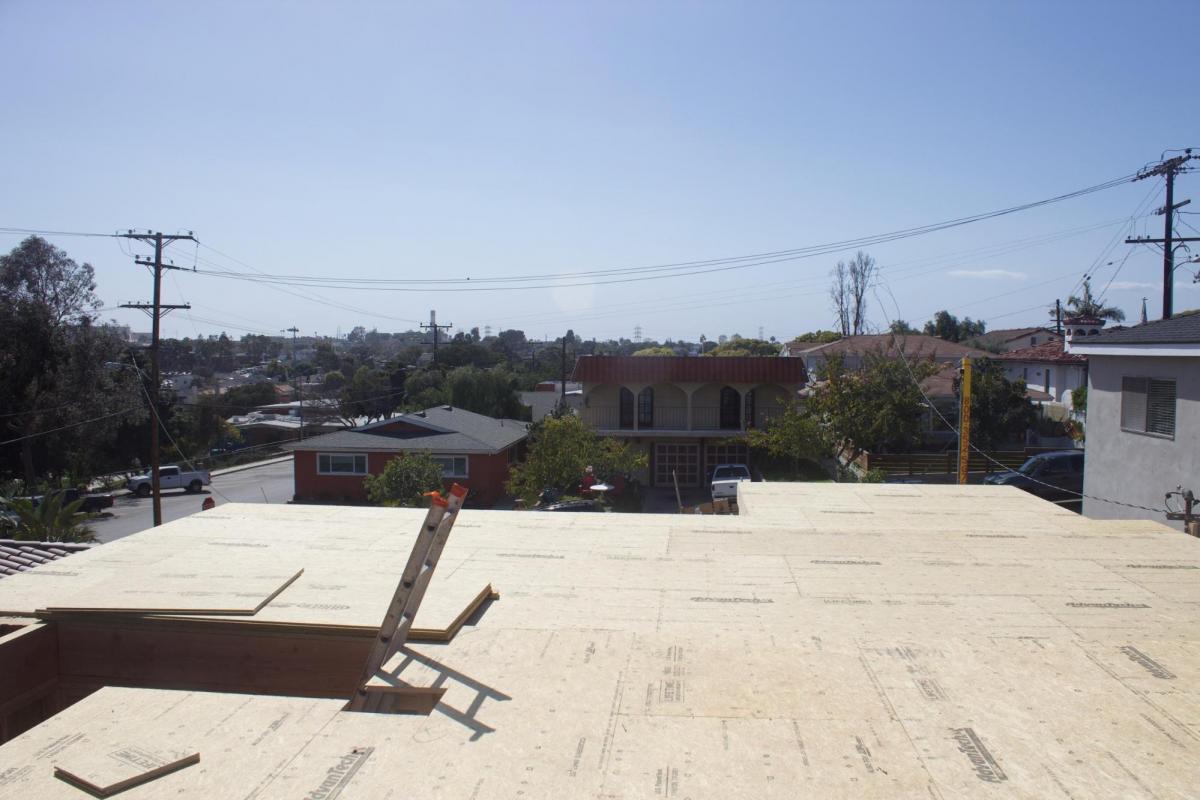 Now that the second-story floor joists are in place, we're ready to ladder up topside and lay in the AdvanTech subfloor panels. With no room to get a lift into the construction site, the heavy 4x8 sheets will have to be individually carried in, and at 126 pounds each (compared to 84 pounds for regular plywood), this is no day at the beach. But it's that heft that gives them their squeak-free rigidity, so they're worth their weight in gold, especially when it's the second-level in question: Who needs noise above you when you're trying to get some shut-eye below deck? 
Again, the adhesive system works like a charm for a fast install and lifelong durability.
"We aren't required to put insulation in interior walls and floors, but I like to do it wherever additional soundproofing is a concern," says Dan. "It's nice to have it in the upper floors, for example, and in the walls of kids' rooms."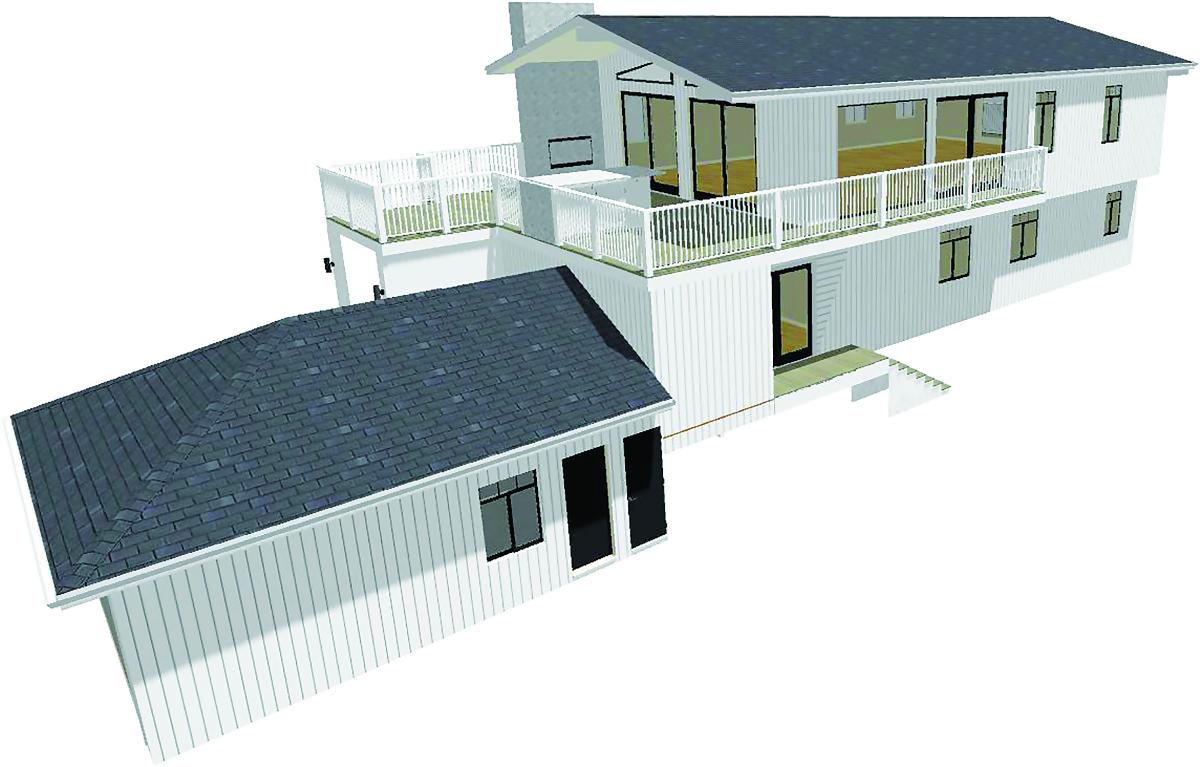 From up here, you can really see why Bill has envisioned his "upside-down" house the way he has: "On the second floor, a chef's kitchen, great room, no other walls except the bathroom, an indoor-outdoor living space to take advantage of the views by day," he says, "and beds and baths downstairs for nighttime sleeping."
Makes sense to us.