The Couple That Muds Together
Transforming a marriage into a work partnership can be a gamble, but not for this pair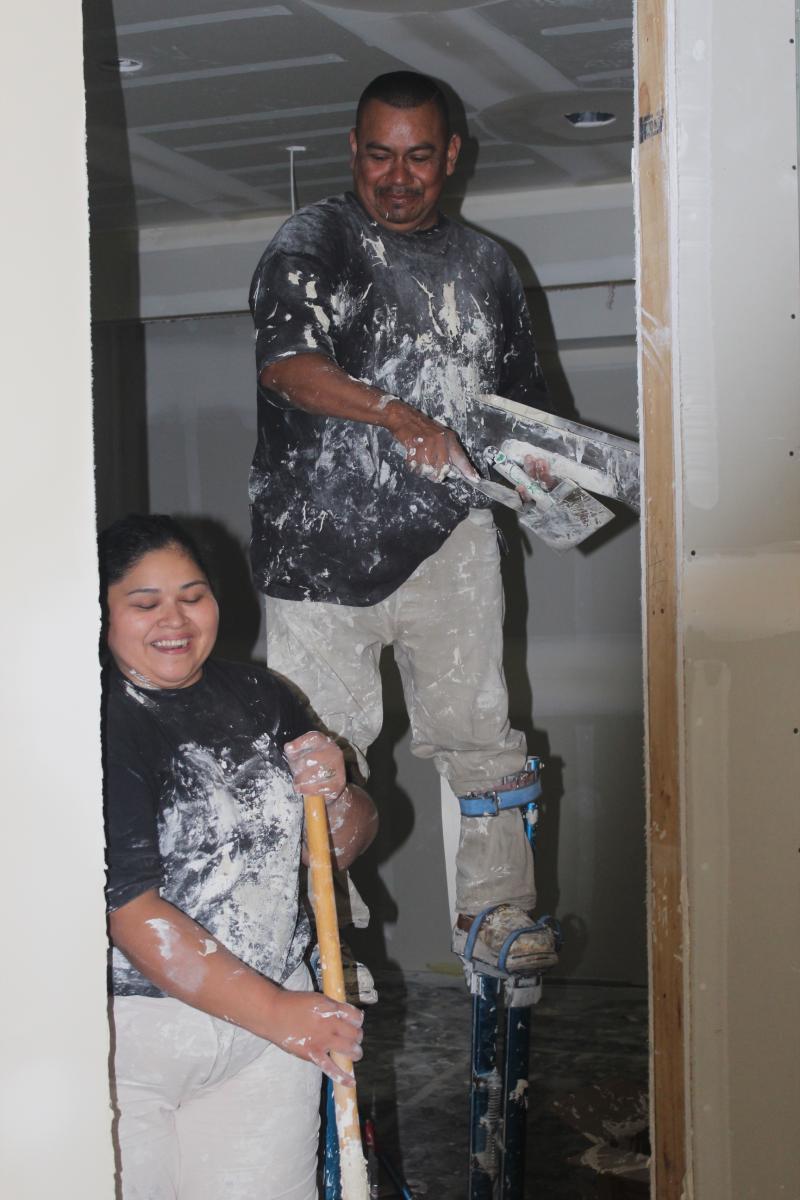 It's not unusual to see fathers and sons working together in any given trade in the remodeling industry, but it is somewhat rare to see spouses toiling side by side. So it was a pleasant surprise to encounter Jose Luis of HH Drywall, up on stilts and spreading joint compound at the Sheldon site while his wife, Rosanna, was doing the same, minus the stilts!
Jose has been at it for more than 30 years, while his wife is a relative newcomer, having left a job in retail to learn the trade about three years ago. She's clearly a quick study, as she was toting 50-pound boxes of joint compound, confidently thinning them down to a desired consistency with drill-mounted mixers and, when we saw her, deftly applying a second coat of mud to a bathroom wall, navigating around rough plumbing like a longtime pro.
Working together isn't for every couple, and there are plenty of pairs out there who readily admit that doing so would demo their relationship! But Jose and Rosanna clearly enjoy each other's company, and he has obviously passed along his hard-earned skills to his wife, so it's a win-win. Except for climbing into those stilts. Jose says he took a shoulder-breaking tumble early in his career, so they both just laugh off the prospect that Rosanna will be strapping in anytime soon.