Creating Safe Sanding Conditions
Sanding regularly produces a mess and a potentially unhealthy environment. Take steps to limit both.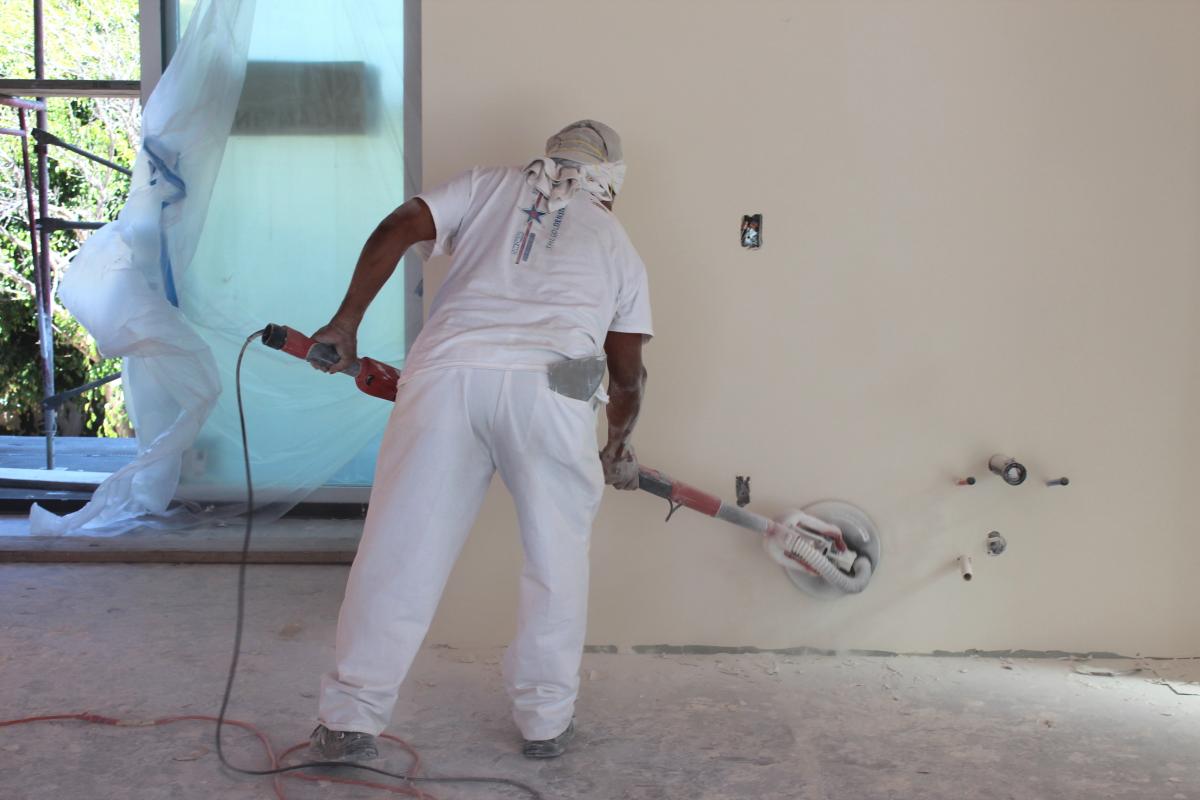 In our last update, we talked about the skim coat step of drywalling and why sanding between layers and after the final coat is critical. That's true even if you're not using a skim coat: Sanding away imperfections is important at every phase along the way.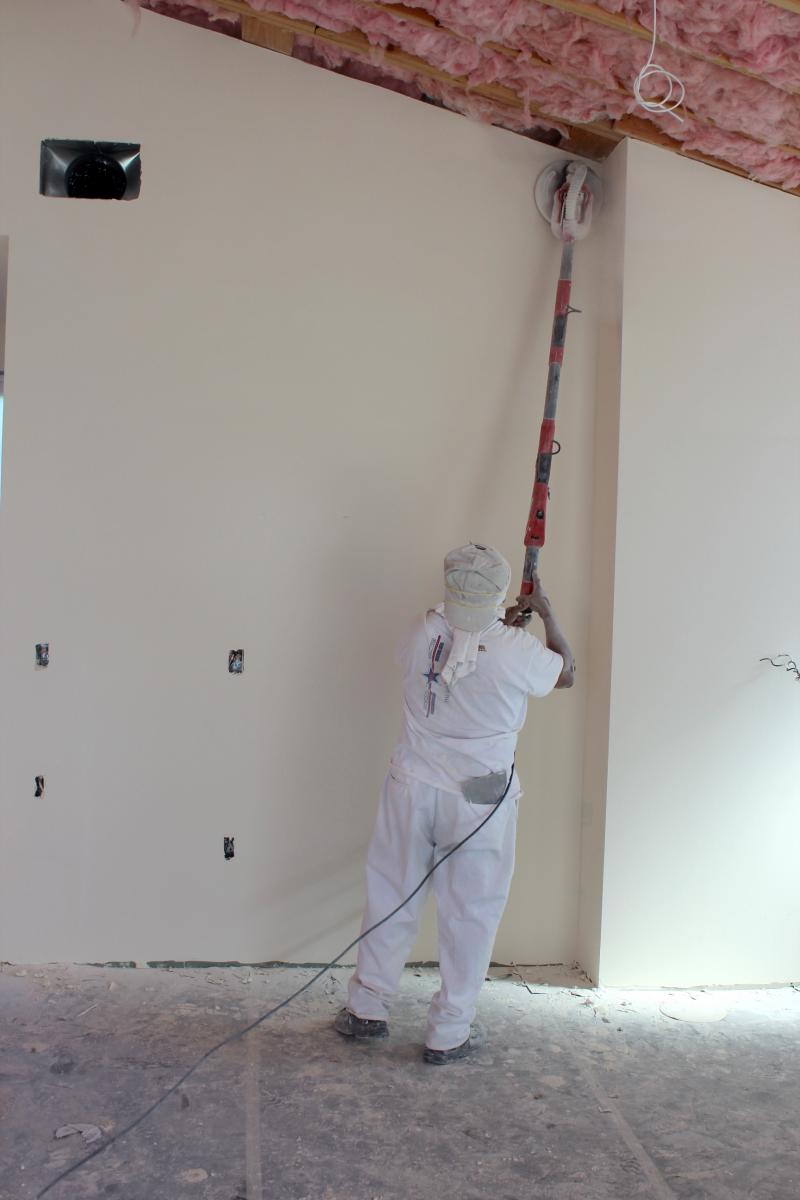 Whether you're working by hand, using extension poles, or bringing in high-powered electric tools, this is a messy—and potentially unhealthy—job. The fine particulate matter that is produced and sent aloft can resemble white-out conditions in a snowstorm.
If your jobsite is a room within an existing home, you're going to want to completely seal off the new construction with plastic sheeting and provide adequate ventilation. If you don't, that dust will coat the rest of the house and everything in it, creating some unhappy clients.
If, however, your entire site is new construction, dust collection is perhaps a bit less critical. In that case, the jobsite is most likely dirty all over. But in both instances, masks, breathing apparatus, and eye protection are extremely important. That particulate matter can cause irritation, at the very least, and potentially more serious long-term health concerns. Take the time to take the proper precautions.