Doors with a Point of View
Whether open or closed, these products are beauties to behold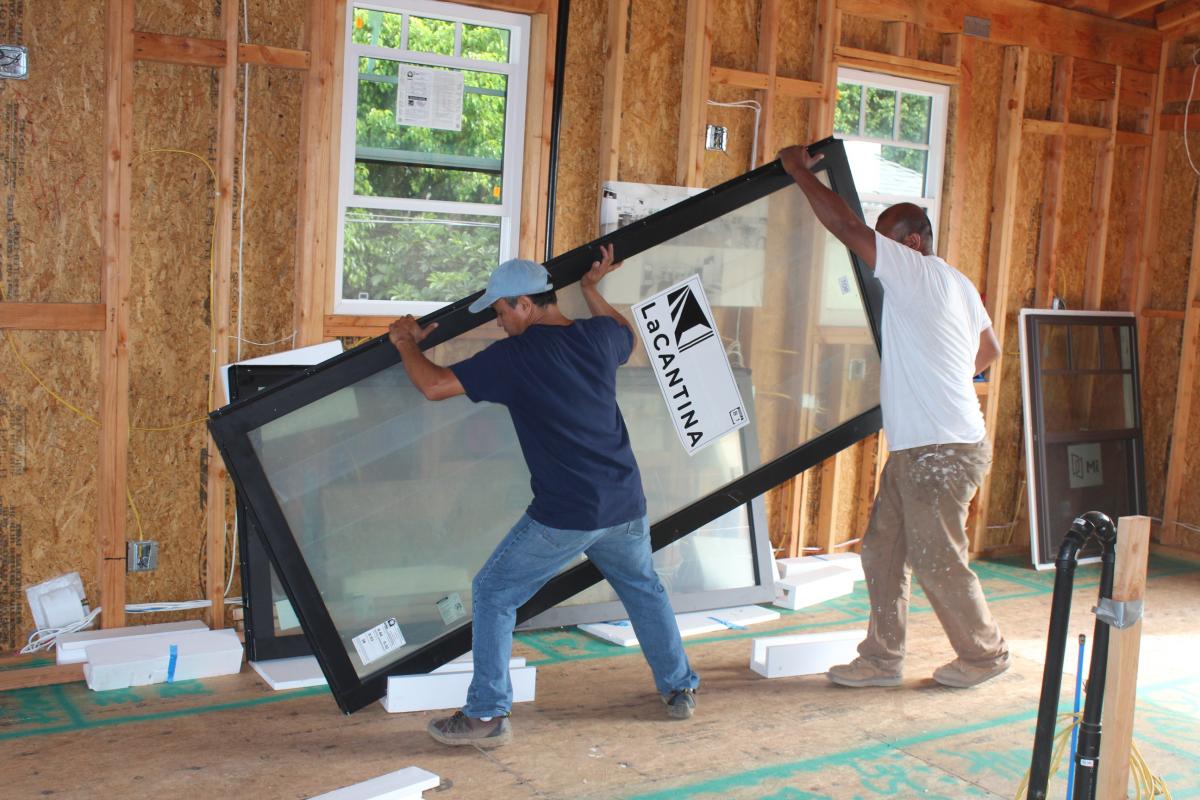 Regular followers of Custom Design & Construction's Sheldon Street project know that one of the highlights is its "upside-down" design: The primary living space exists upstairs to capitalize on coastal breezes and views. The west-facing upper doors to the deck, therefore, need to allow maximum unobstructed viewing when closed, yet also open as wide as possible to create a seamless indoor-outdoor space.
LaCantina doors are perfect for the job. Their Multi Slide panels stack flush when fully opened for minimal sightlines, and their Pocketing Multi Sliders disappear into the wall completely out of view. They feature a proprietary panel design that allows for interior and exterior split finish color options and maximum design flexibility. (Sheldon Street features a bronze anodized exterior with a white interior.)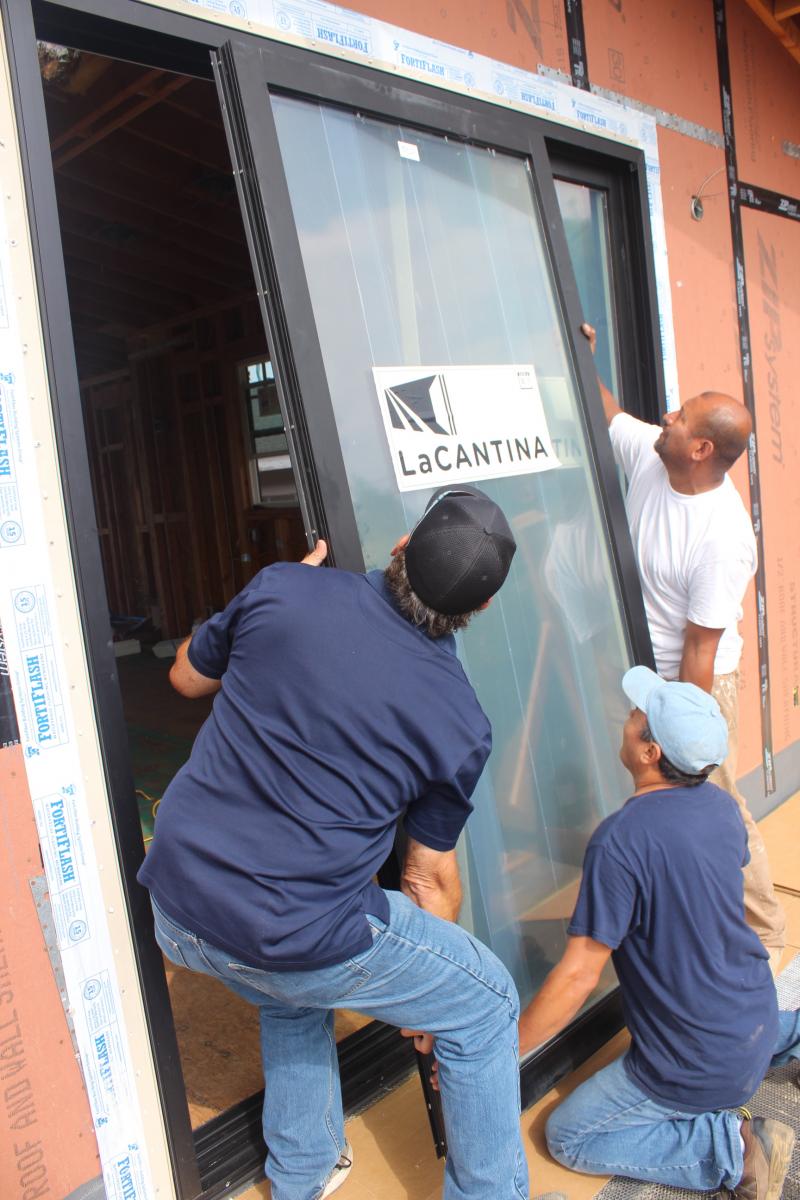 Assuming you're starting with well-built, squared rough openings and sheet metal floor pans, the LaCantina aluminum frames install easily. First, the crew wraps the rough opening in ZIP System Stretch Tape to ensure a watertight seal. Adhesive is applied to the inside of the floor pans, and the frames are carefully set and level checked. Shims are placed between the frame and jams where necessary for a tight fit and, finally, the frames are secured with screws.  
Once they're installed, LaCantina door's AAMA-rated acetal wheels allow for quiet, smooth operation. But make no mistake—because of their dual-pane glass and heavy-duty aluminum frame construction, these babies are heavy, straight out of the packing. As such, installation, while very straightforward, requires two strong people. A third for spotting and backup isn't a bad idea.
Once the doors are set in place, the crew uses a plum line to check the bottom edge to ensure absolute perfect alignment. Even surrounded by rough framing and electrical, these pieces are stunning.