Finishing the Finish Carpentry
The team creates space in the finish carpentry to account for fixtures and low voltage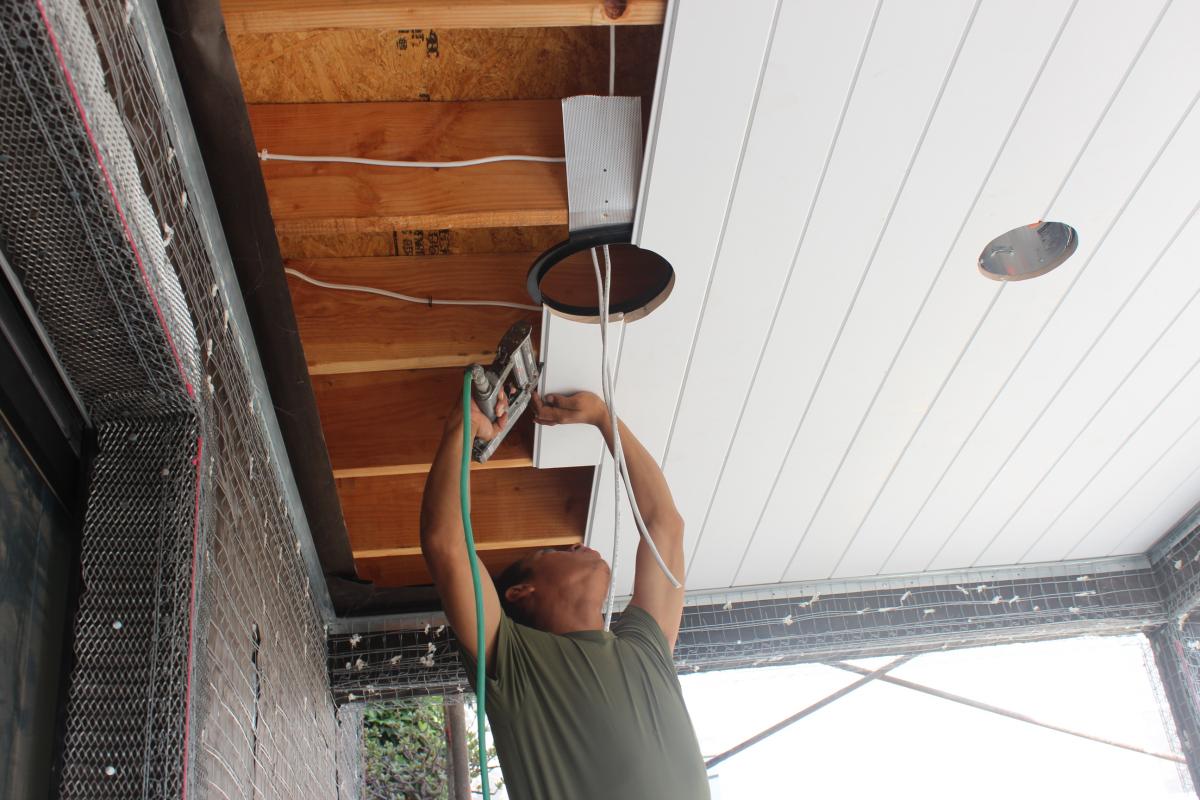 Work by the finish carpenters continues on the second floor at Custom Design & Construction's Sheldon Street project, and this is where attention to detail shines: cutting holes for can lighting fixtures and audio speakers. The electrician and low-voltage team have previously installed the rough fixtures where lights are to be installed and rings to indicate where speakers will go, so the finish carpenters need to carefully measure and cut proper sized holes in the 1x6 tongue-and-groove fir for those elements.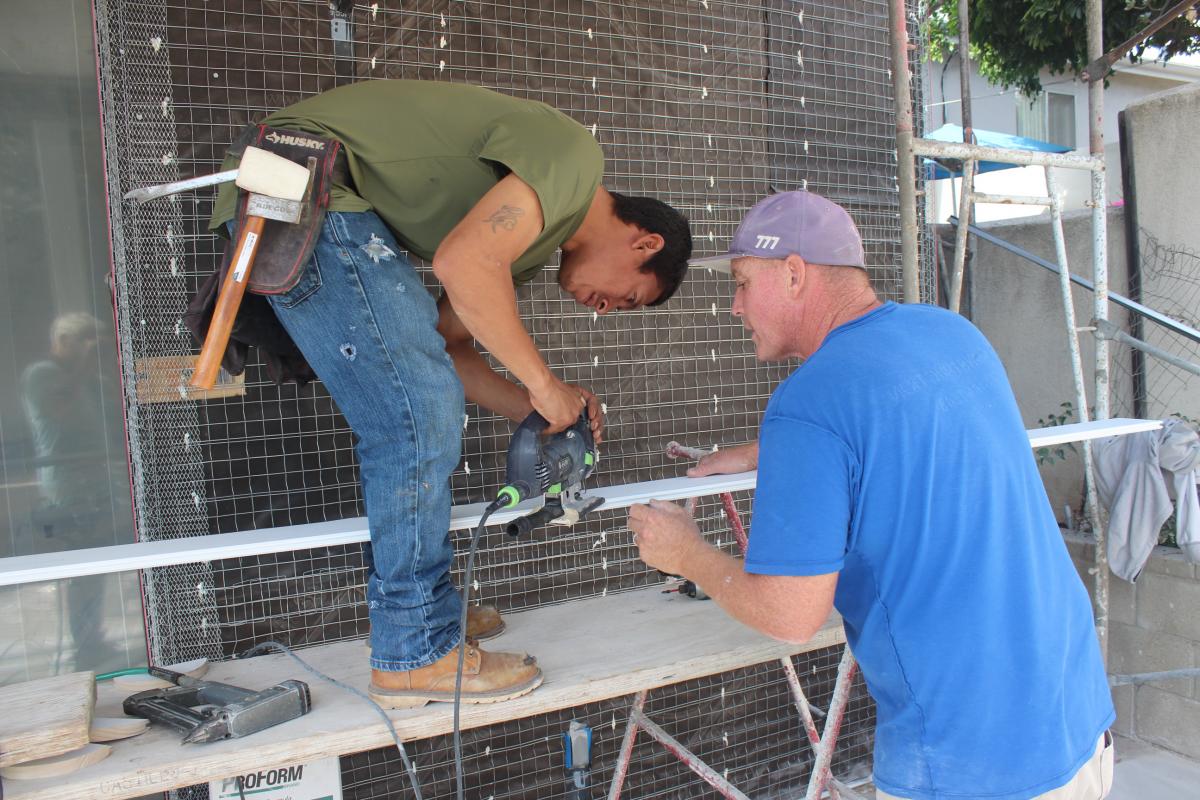 Ricki Tippit, a finish carpenter who works with Adam White of Professionally Designed Cabinets, is overseeing this step in the process. In another case of skills being handed down from generation to generation, Tippit started out as a framer in England, where his dad provided him a basis in carpentry. 
Tippit then moved to Los Angeles, where he worked for many years in the entertainment industry building sets for film and TV productions, gaining a deep appreciation for attention to detail. He's also passing down his knowledge to apprentice Chris Mejia, explaining the finer points of working with a jigsaw.