Get Real Stone Looks, Without the Weight
Stone veneer is an affordable way of adding beauty and value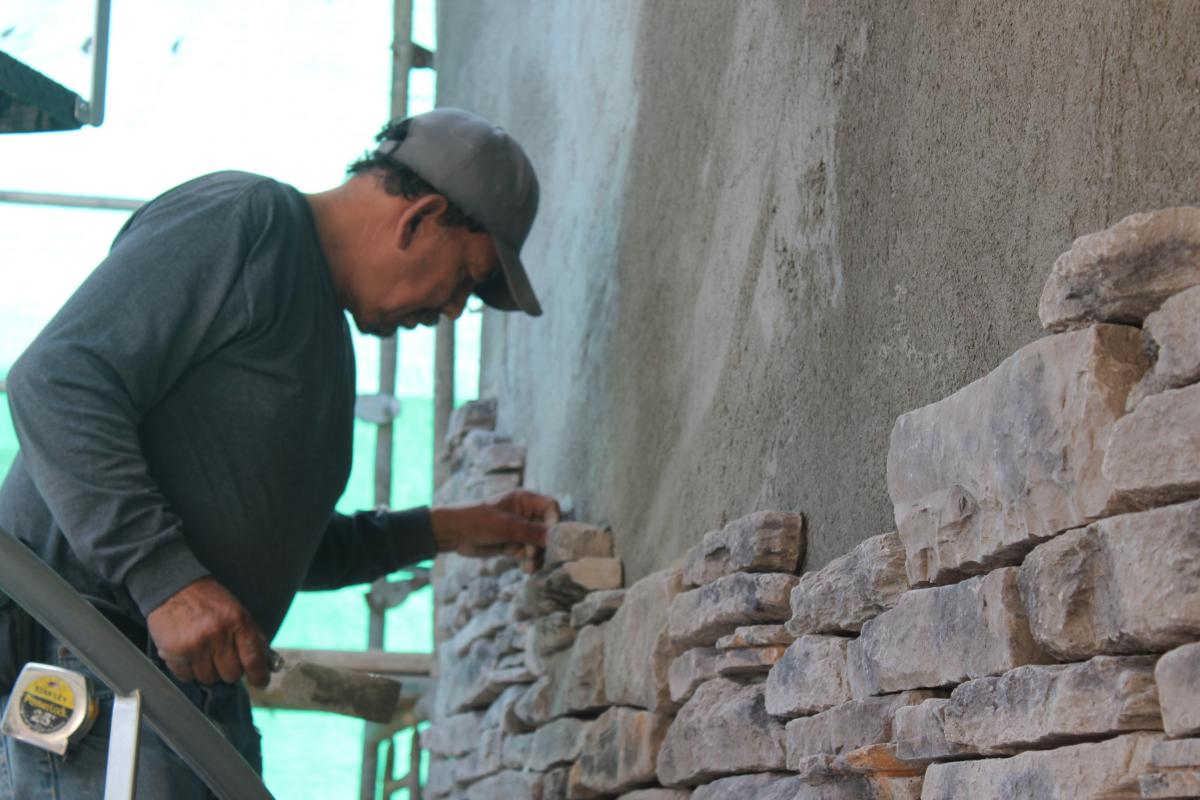 Well into the aesthetics phase of the build now, a crew has been working steadily at installing a stunning manufactured stone veneer product around the entire home. Custom Design & Construction's Bill Simone and his designers have specified Cultured Stone, the originator of manufactured stone veneers, and their Southern Ledgestone line, an irregular shaped, rough-hewn style in a grey tone. Because these pieces are molded from concrete and hand-colored with iron-oxide pigments, they are a fraction the weight of real stone but with all the durability and authenticity of their natural counterparts.
The crew is using a dry stack technique, so there isn't a lot of mortaring in between piece—just a coat on the back of each one to adhere it to the wall. However, because pieces are formed individually in myriad shapes (including corner pieces) rather than repetitive sheets, the masons first lay out the product on the ground and then individually select pieces that will fit together in an aesthetically pleasing pattern, just as if they were working with real stone. It requires a bit of time, but the result is well worth the effort.
The look of Cultured Stone veneer adds substantial visual appeal and value to any project—without adding to your timeline or bottom line.