Holding Roofing to a Higher Standard
A properly coated metal roof can far outlast other materials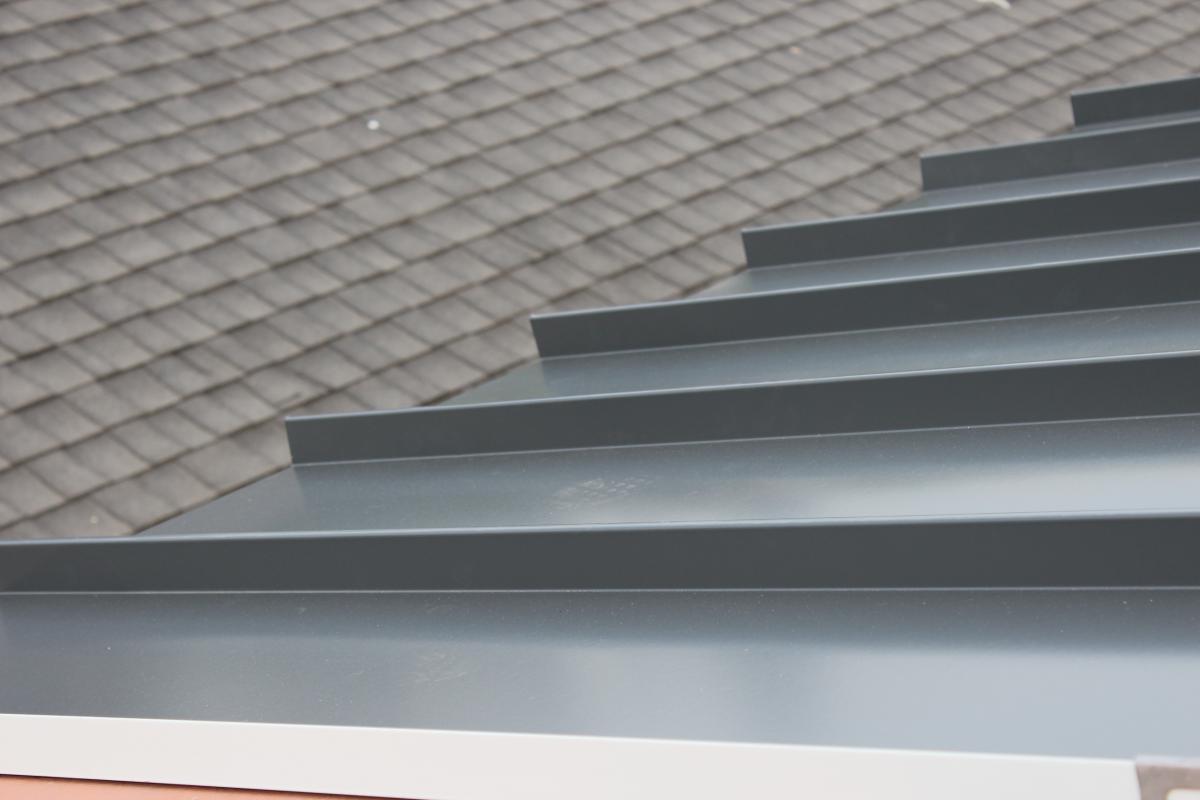 Depending on what region you're building in and what look you're after, there are plenty of ways to go when it comes to roofing materials. Here in Southern California, two of the most common residential types are composite asphalt shingles and clay tile. For Custom Design & Construction's Sheldon Street project, Bill Simone has opted instead for a coated metal roof, and for many good reasons.
"They're a fraction of the weight of other materials," says Simone. "They take no time at all to install. And when used in conjunction with high-quality coating, like Sherwin-Williams Coil Coatings as we're doing, they last around 50 years!"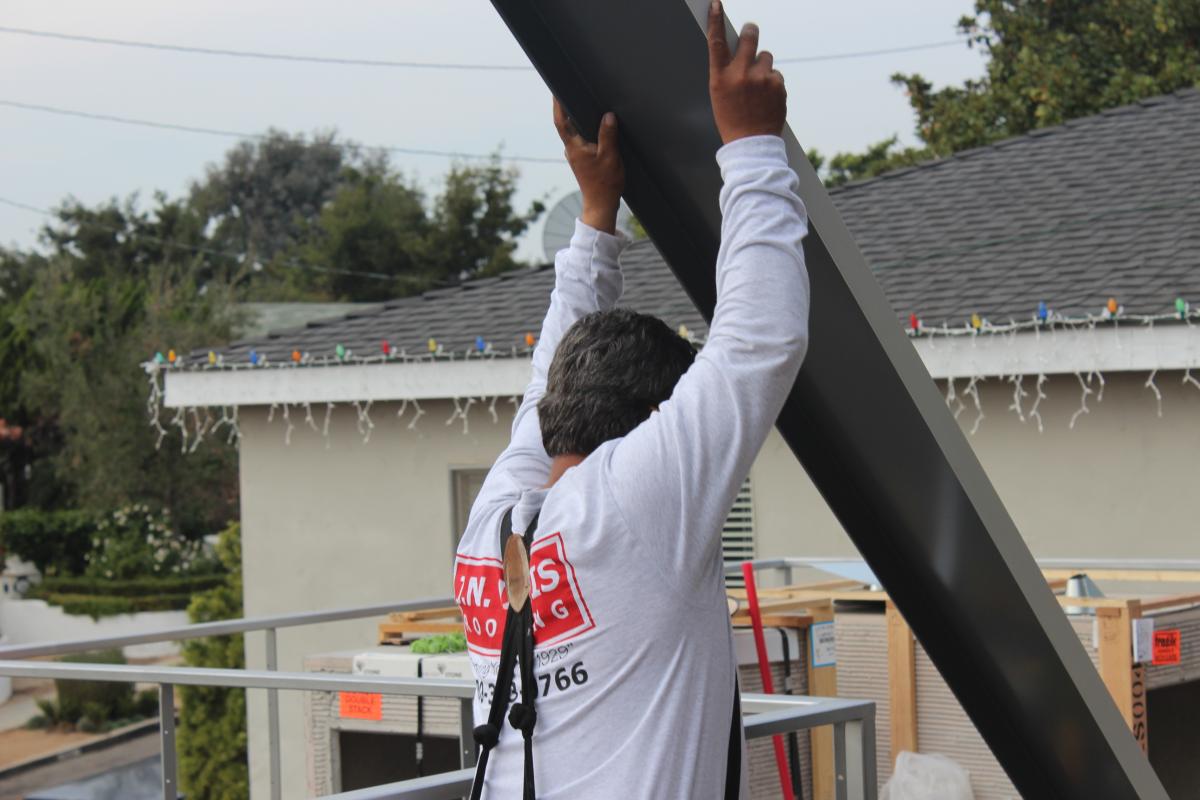 The material used here is a Drexel Metals standing seam roof that's been bonded with Sherwin-Williams (formerly Valspar) Coil Coatings. To be clear, this is not simply paint but a coating comprised of four principal ingredients: resin, pigment, solvent, and additives. Combined, these components make for a bonded and baked finish that protects the metal substrate from pollution, moisture, and heat. Not only does it come in a range of colors to compliment any aesthetic, but the Energy Star and LEED-certified Cool Coatings line contains solar-reflective pigments that help lower the overall temperature of structures while providing exceptional durability.
Lighter, easily installed, longer-lasting, environmentally friendly? Sounds like a top-quality topper to us.