Installing High-quality, Low-maintenance Countertops
For beautiful, worry-free countertops, this stuff can't be beat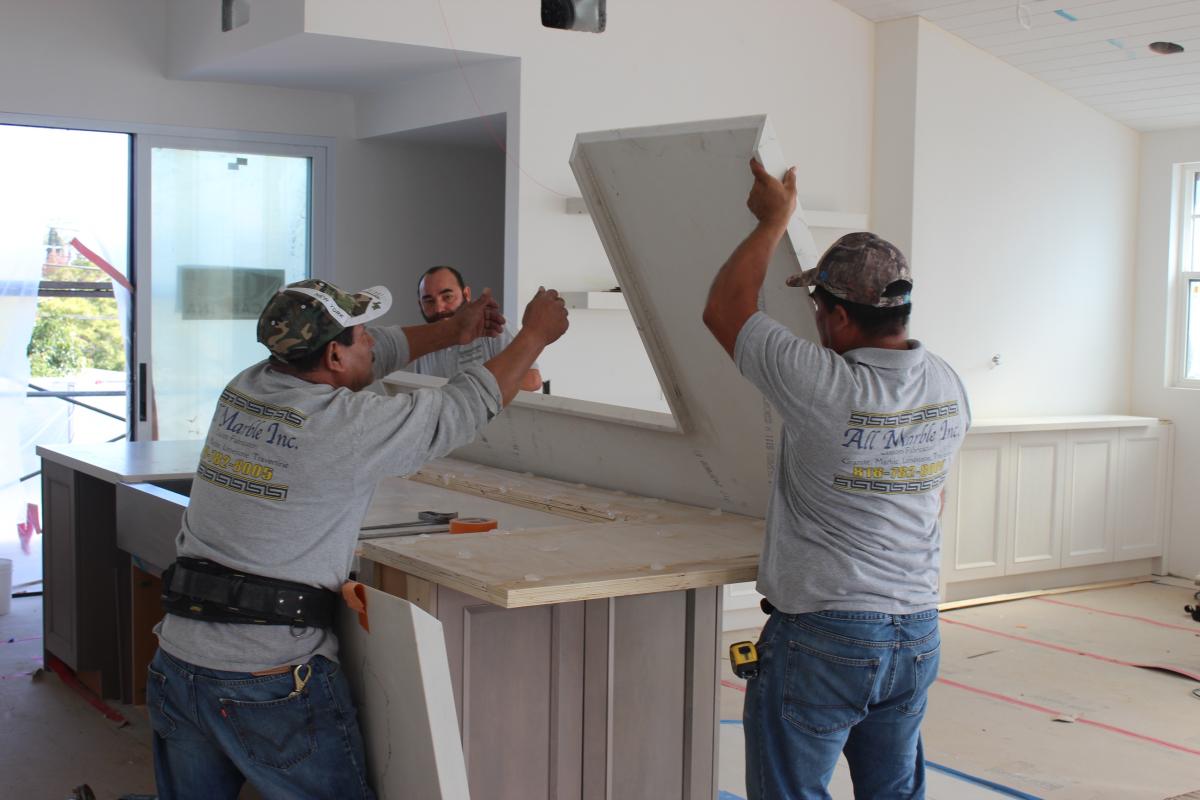 The beautiful Wood-Mode kitchen island, bar, and cooking wall that were recently installed are screaming for some equally stunning countertop surfaces, and Custom Design & Construction has made an inspired choice in Caesarstone.
Like natural slab stone, Caesarstone is comprised of, well, natural stone: It's 93% quartz, so it feels, performs, and lasts like stone. Unlike natural slab materials, however, it's nonporous so it doesn't require sealing. It's also all kinds of resistant: against stains, chemicals, mold and mildew, scratches, and heat. (All of which translates to a worry-resistant product for homeowners.)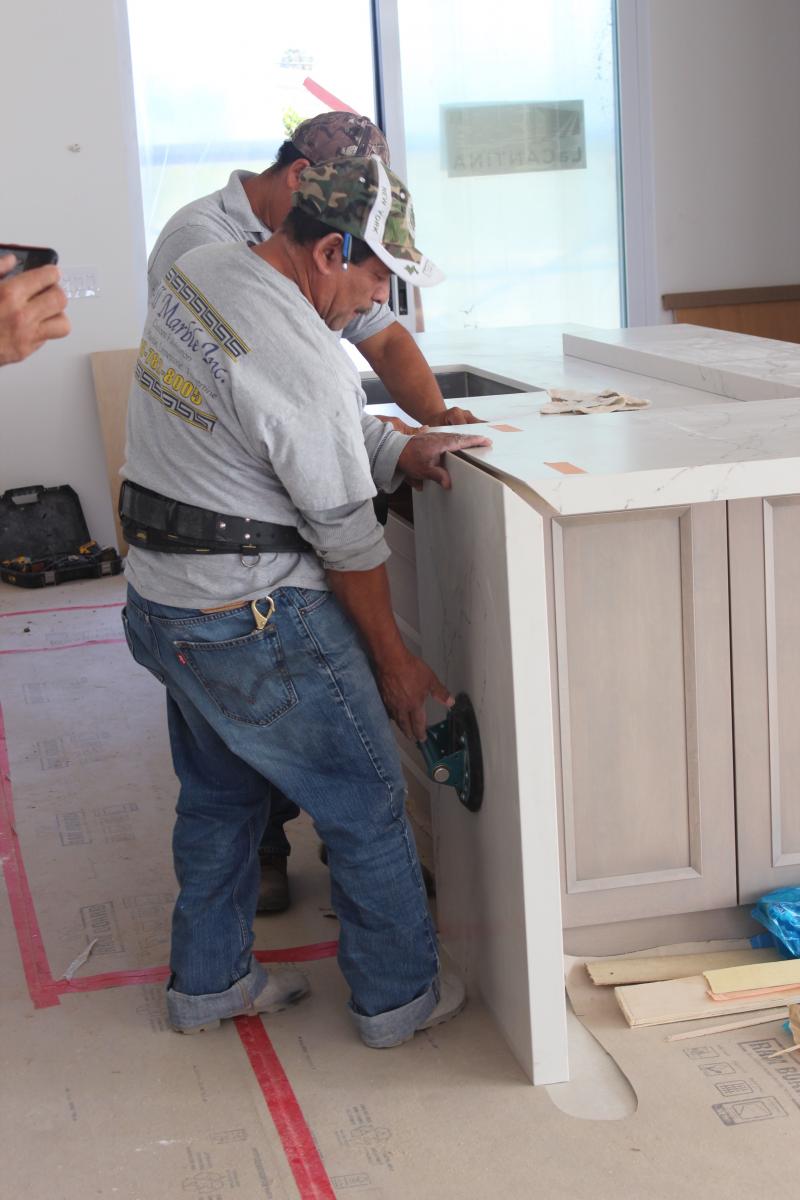 It requires practically no upkeep, cleaning up with gentle, readily available, and affordable household products. Although it's made from high-quality natural quartz, it's also a manufactured product, so it never arrives with any of the imperfections or color inconsistencies of slab stone. It's available in an endless array of hues, patterns, and textures.
Better yet, when properly installed, it comes with a lifetime warranty that's transferrable to future owners of the home. What's not to love? "I can't say enough good things about the product," says Bill Simone.
For the Sheldon Street house, designer Nicole Zavala has specified Caesarstone's Statuario Nuvo—and it pairs perfectly with the cabinetry. Today, the installation is being done by All Marble, Inc. which, despite the name, has been dealing with Caesarstone for many years. The crew has fabricated the material in their shop, accounting for overall counter size, handling cut-outs for sinks, and honing edges so that when pieces are delivered they're good to go. Small holes for plumbing fixtures may be drilled on site, but the majority of the cutting is done in advance, making for a clean jobsite.