Placing Cabinets to Perfection
The installation of stunning Wood-Mode cabinetry pushes the project one step closer to the finish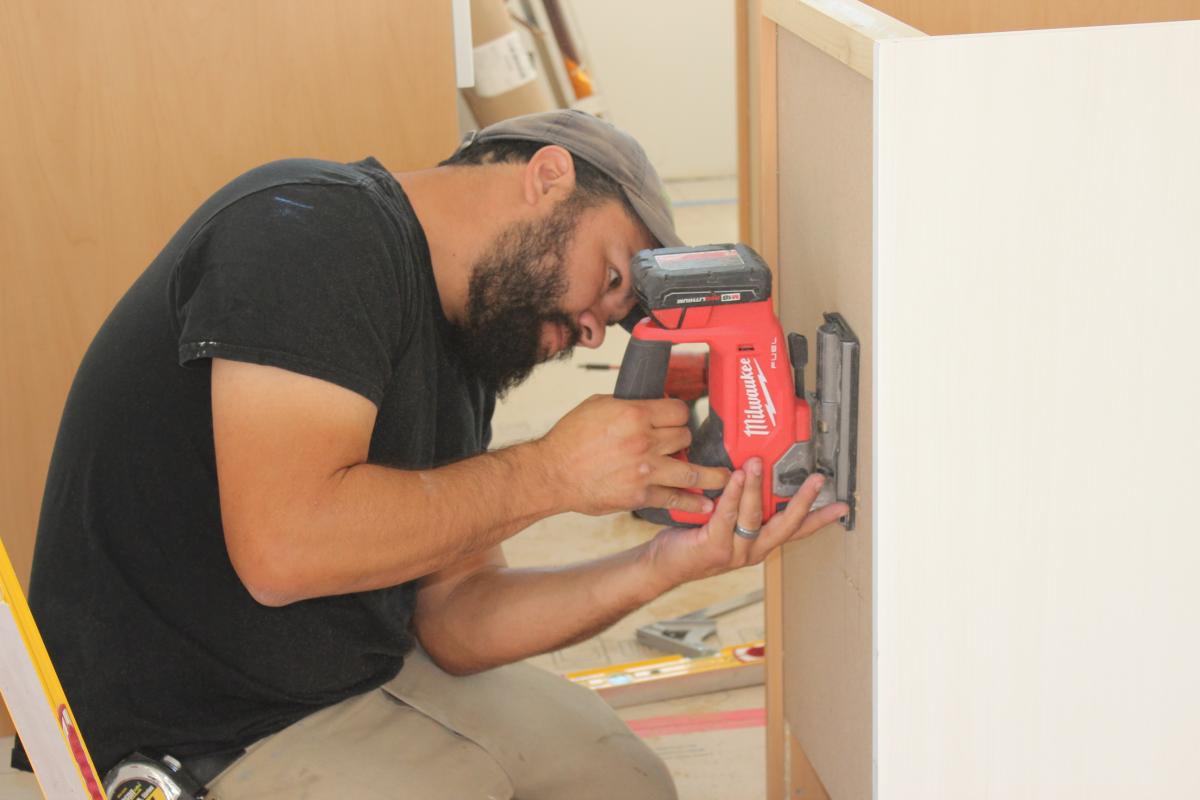 Installation of the Wood-Mode kitchen cabinets has begun at Custom Design & Construction's Sheldon Street project, and upstairs it looks like Christmas morning: wrapping and packing strewn everywhere, with many boxes yet to be opened.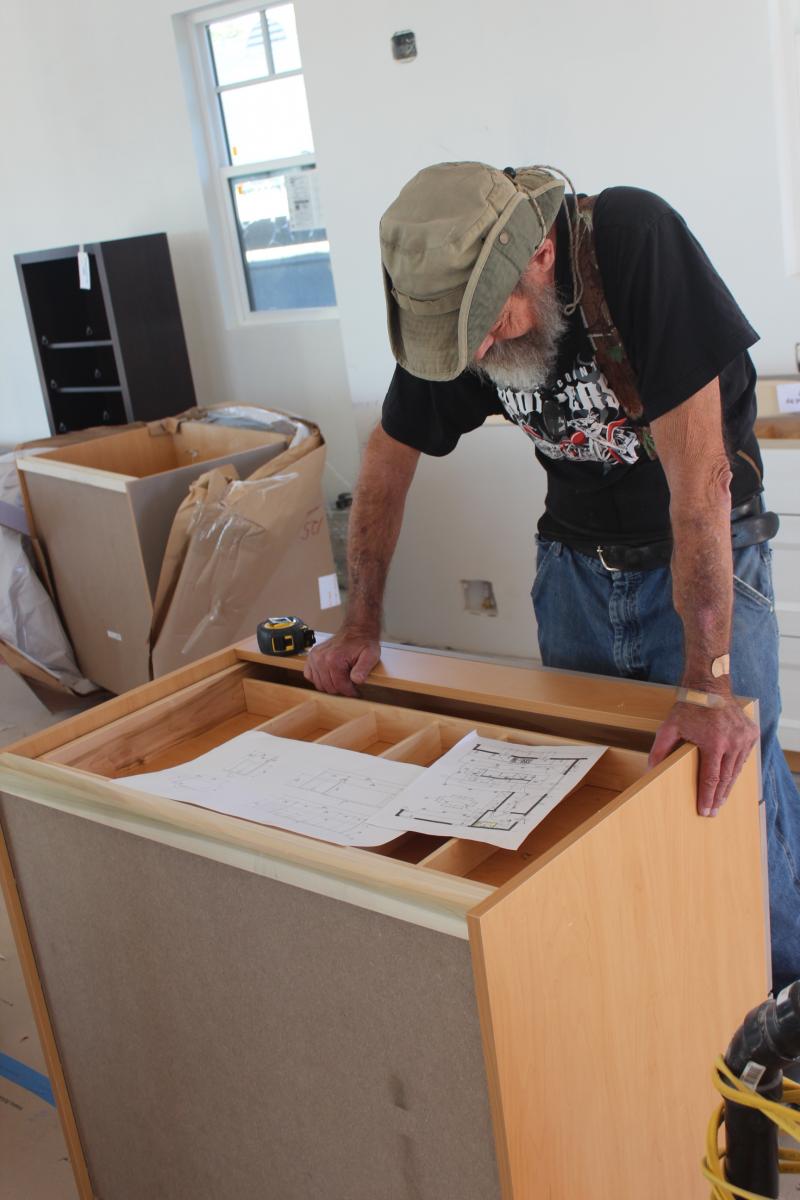 Wood-Mode is one of the most beautiful and well-made products in the industry, with each piece designed and built in the company's Pennsylvania plant using furniture-grade lumber that's been hand-selected, seasoned, and kiln-dried. But it's about more than just wood and craftsmanship: The company made its name on the finishes it developed for radio cases it produced and sold to the U.S. military during World War II, and their demanding standards for durability remain to this day.
Quality products call for quality installation, and Darrel Hausler and Juan Galvan are the guys for the job. With 41 years of experience between them, the father-in-law/son-in-law duo explain that it's critical to first take an inventory and familiarize themselves with all parts and pieces.
Equally important, Hausler says he always does a full placement of cabinetry before anything gets permanently installed because of variations that may have occurred during construction of the house itself, which will inevitably create discrepancies between cabinetry design plans and the actual install site.
One other trick he has learned over the years: "I never install handles until the absolute end. Owners are anxious to see them in place, but I'll put them off, even if it means making up an excuse," Hausler says, "because inevitably people change their minds. Swapping out a single-hole knob is easy enough, but once you've drilled double holes for handles, there's no going back."