Prep and Protect Before You Prime
Before breaking out the primer, take the time to properly prep and protect your project
Because there is substantial replacement happening at Custom Design & Construction's Sheldon Street project, there's not as much to mask and cover—such as cabinetry, floors, and furniture—before painters can get started as there would be in an existing house. But there are plenty of windows and doors that need to be protected before breaking out the spray equipment.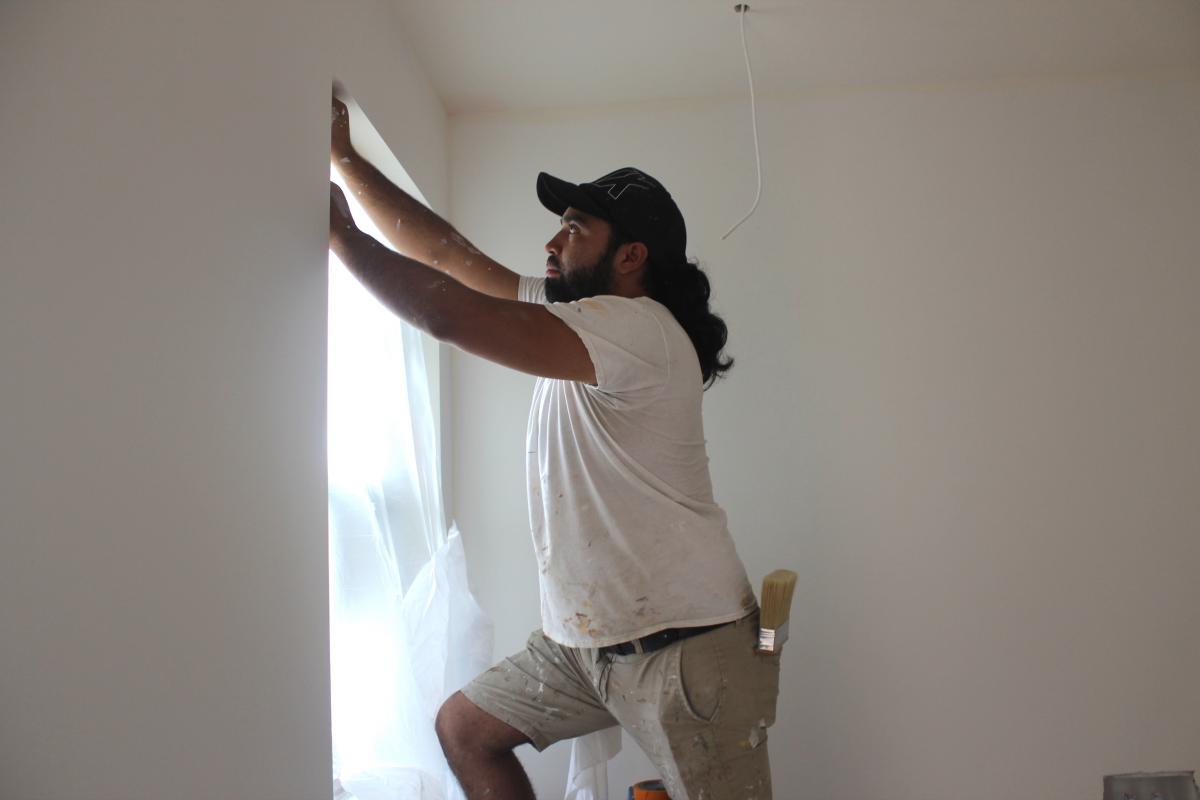 Pasquale Piccolino has more than 30 years' experience in interior and exterior painting, staining, and faux finishing, so he knows the importance of proper prep. His crew works with plastic sheeting and tape to protect windows and doors, which will avoid time-consuming cleanup and possible damage to finishes.
While they're working in other areas, Piccolino gets to work in the areas that have been prepped, quickly and efficiently applying a coat of water-based primer onto walls with his spray gun. (This particular job requires about 20 gallons of primer.)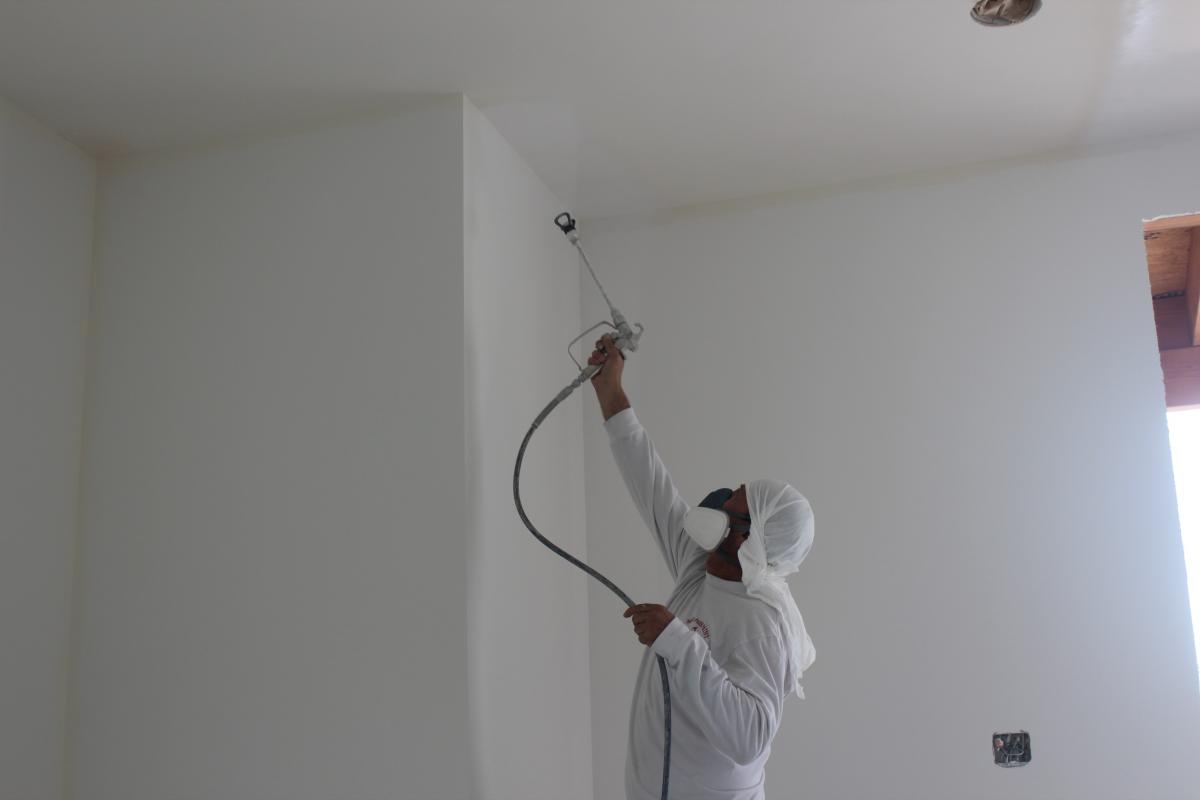 Microspray fills the air and settles everywhere—even on cameras and lenses thought to be a safe distance away—so it's crucial that painters use proper safety equipment such as respirators and head and face protection, and that anything and everything not being primed in the area gets covered.