Seeing Pink
From climate control to sound dampening, insulation makes for a healthy home
With the concrete poured, set, and curing, framing can now begin in earnest. Floor sheathing is installed first, but not before laying in batts of R30 fiberglass insulation. Remember what Julio said about having to go under the foundation? It's much easier to lay in your insulation from on top, before installing that subfloor.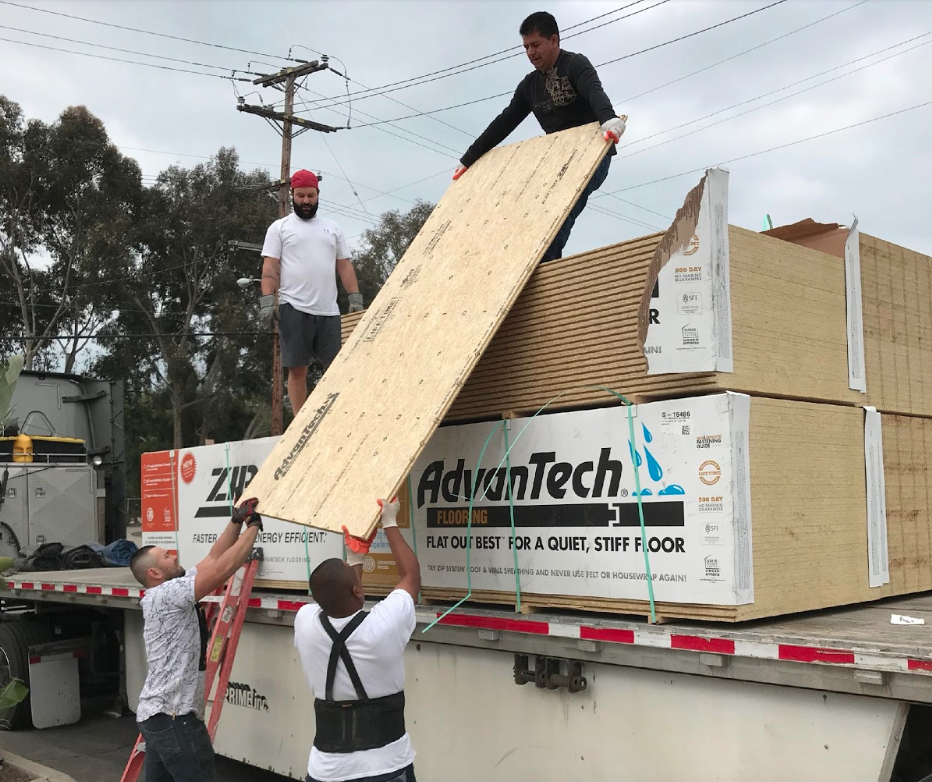 OK, insulation is in, so now it's time for subflooring, and there's no better product for solid, squeak-free underlay than AdvanTech sheathing and Advantech Subfloor Adhesive.  "The Advantech 1 1/8" flooring is just stupid thick," says Dan with a laugh. "It's gonna be soundproof, we use their adhesive to install it … it's really great stuff."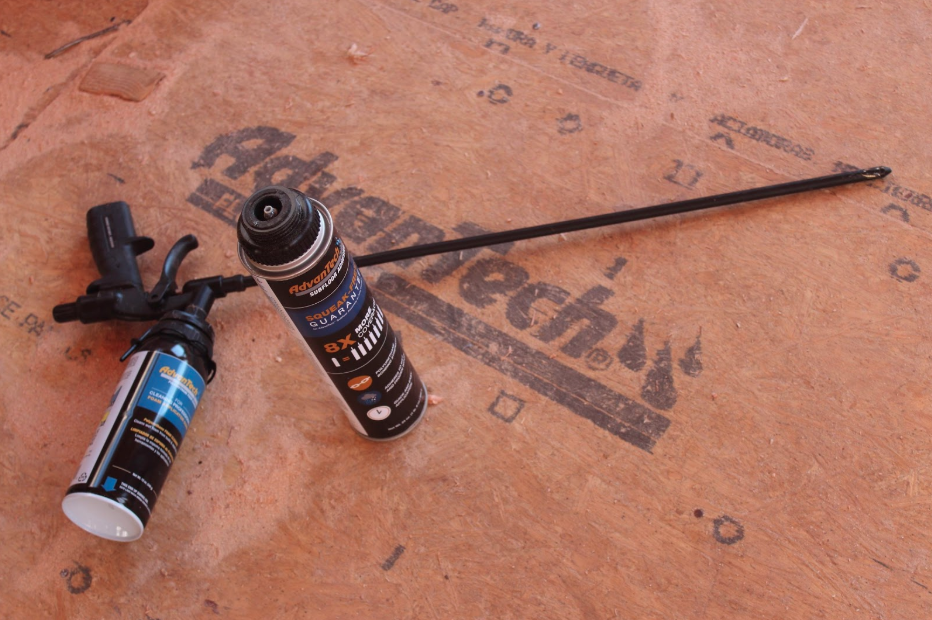 Julio concurs, and he's particularly happy with the install process. "Their adhesive applicator makes installation fast and easy," he says. "The long tube means you're not hunching over or getting down on your knees, and the adhesive itself is soft and pliable, so it goes on easily with the trigger applicator." And when this stuff sets up, it's tough as nails and holds like a bear to a donut, so floor sheathing and joists are permanently bonded. No squeaks here!
As we've written about previously, the foundation on this project is a combination of slab on grade and raised. "Wherever I have wood touching concrete," says Julio, "I like a layer of barrier. It can be roofing felt, plastic sheathing … anything to prevent transfer or wicking of moisture."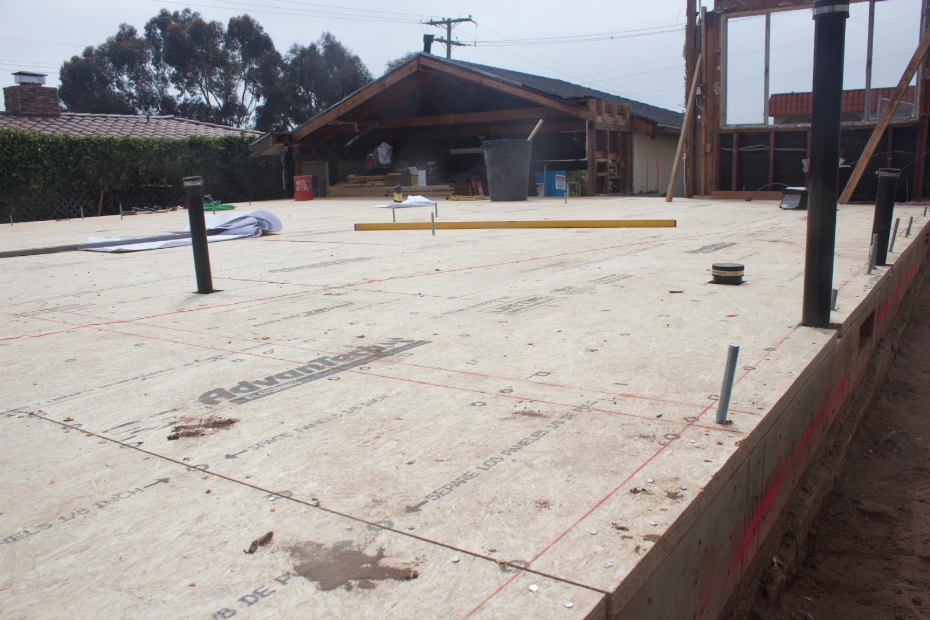 Is that a roller rink? A bowling alley? Nope, just one hella thick subfloor that could certainly handle those two activities! Nice job, guys.