Before Setting Your Tile, Set Your Sights on Schluter
Long-lasting floors call for high-quality underlayment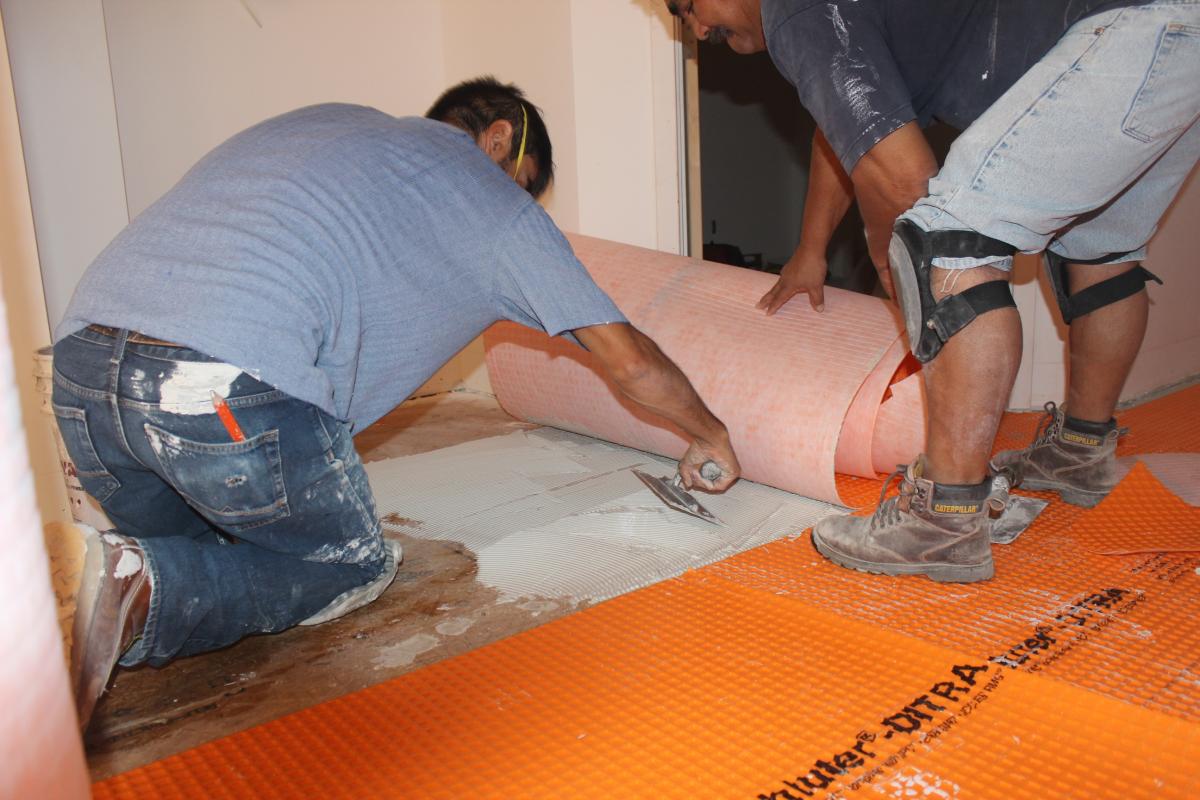 Tile flooring's benefits are numerous—aesthetically pleasing, durable, easy to clean, not prone to harboring allergens—but it does present its own challenges for installation and usage. Two important factors will create the beautiful results homeowners want now and durability for the long run: skilled installation and top-quality materials. For the former, Ismael Vera, of FINELINES Construction, is our man; for the latter, Schluter Systems is our company.
Today, Vera is working downstairs installing Schluter-DITRA membrane, which provides superior waterproofing and uncoupling capabilities. Made of polyethylene, the membrane protects moisture-sensitive substrates, such as plywood and OSB. The grid pattern provides an escape route for moisture and vapor, preventing damage to the tile above. As for the uncoupling capabilities, DITRA's open-rib structure allows for in-plane movement that neutralizes stresses between the substrate and the tile or stone above, effectively warding against cracking and delaminating.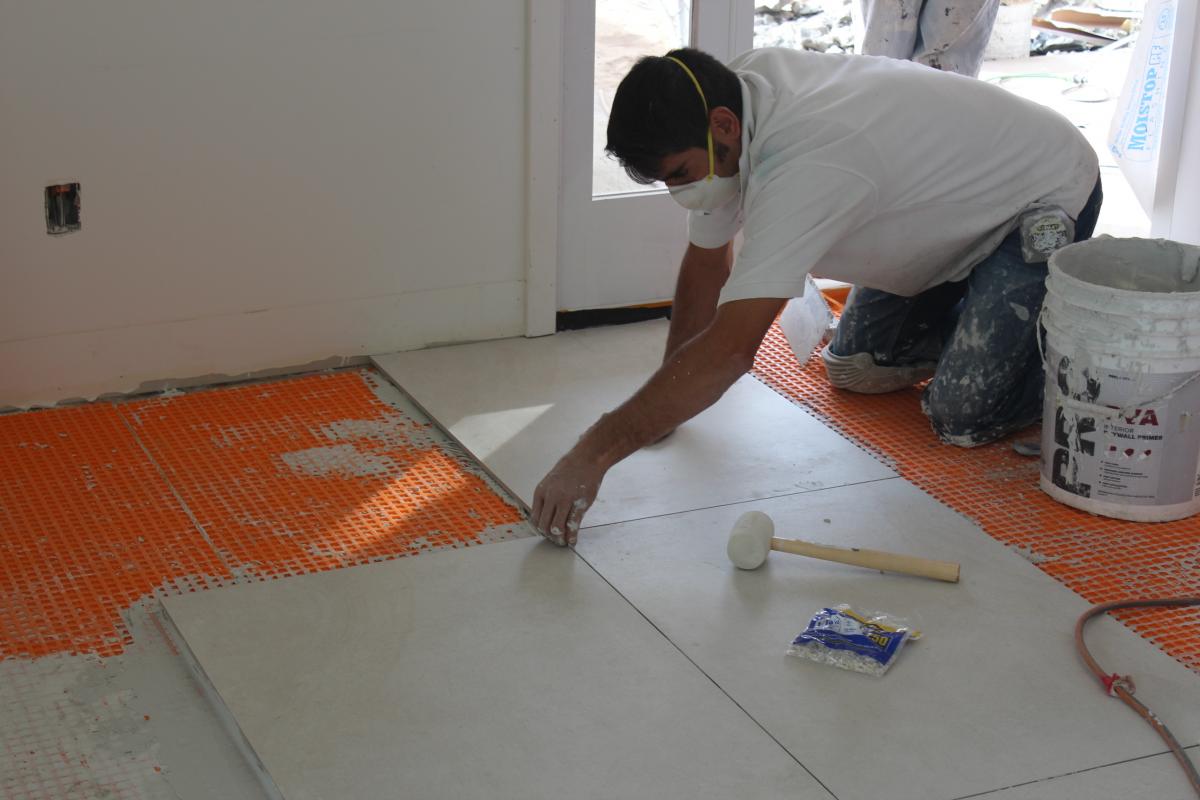 Vera and his crew have made sure the subfloor is clear of dust and debris before spreading a layer of Schluter ALL-SET thin-set mortar. After combing in lines with an 11/64" square-notched Schluter-DITRA-TROWEL, they roll out the DITRA membrane. It's easy to cut with an ordinary utility knife, so installation is a breeze. They then smooth the membrane out and gently tamp it down with a float, allowing the fleece backing to mechanically bond with the freshly placed mortar.
Feel free to break for lunch, but no need to stop the job for curing—you can place another layer of ALL-SET on top of the DITRA membrane immediately and start setting your tiles. The whole process is simple, with long-lasting and beautiful results.