Stairway to Heaven
There's a reason it's called a Great Room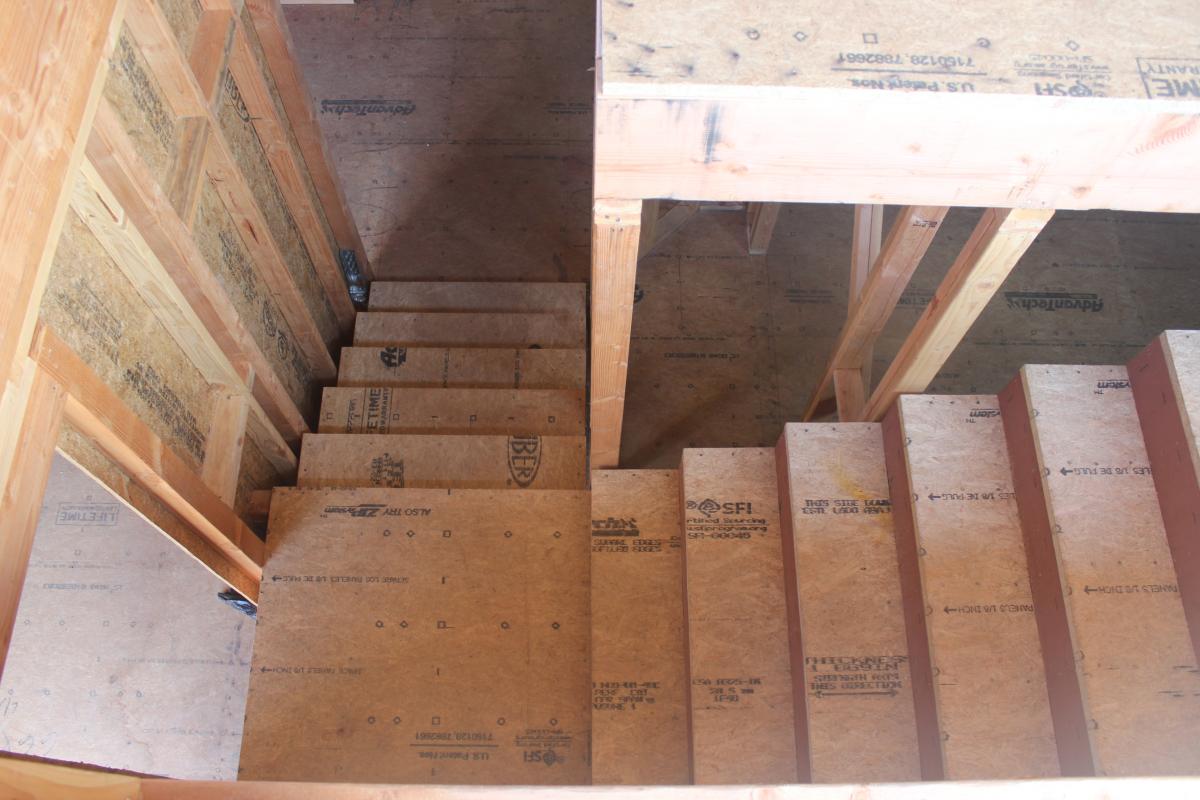 The roof isn't the only thing going up here for Custom Design & Construction: The staircase has now been completed, which is not only an impressive work of carpentry to look at, but it makes accessing the second floor a heckuva lot easier than by ladder.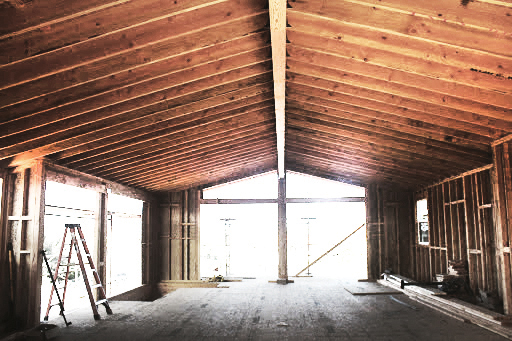 And the climb up delivers a stunning sight: The 14-foot ceiling height is cathedral-like, and as we've mentioned, there's only a single post toward the front of the house and a king post in the rear, so the entire top floor has an unobstructed Great Room flow.
It's unclear exactly why, but there's always something about enclosing and defining a space that actually makes it seem even larger than expected, and this time is no exception: The size of this upper floor—1,328 square feet, to be precise—is astonishing. It's easy to see how this space will be the gathering point for years of family meals, entertaining, kicking back … pretty much everything!