Staying Current with Low Voltage
It pays to keep up with the latest trends.
Low-voltage wiring continues on Custom Design & Construction's Sheldon Street job, and this phase—planning, drilling, running wires, and tacking lines—will take Jeff Dorman of Electric Cat AV about four days. Echoing electrician Carlos Linares, Dorman says having a well-thoughtout plan is key to a successful install.
"Sometimes blueprints are very detailed and indicate precisely where everything should go," says Dorman, "and sometimes there aren't any plans at all. Either way, you really need to consider how and where devices will be used, when they should be concealed and when they should be seen and accessible, where someone might want to watch TV from, and where desks and nightstands will be that would require Cat 5 outlets."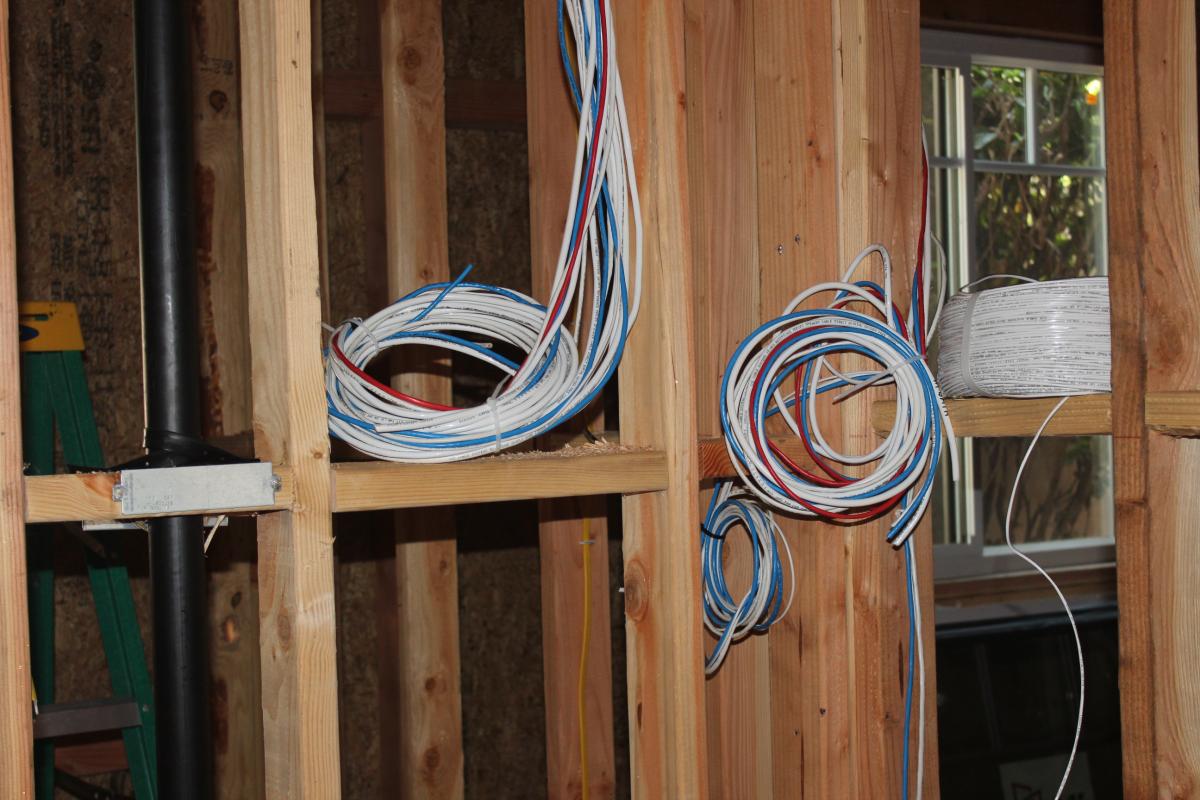 There are myriad options for TVs alone: Will it be wall-mounted, on a swivel mount, contained within a console at the foot of the bed, hidden beneath the bed, or even tucked into the floor? Making those concrete decisions maximizes the effectiveness of the install and helps avoid changes later on.
And speaking of changes, it pays to stay on top of the latest improvements and trends in any trade, but it's especially true in the world of low-voltage installs, which are so heavily impacted by electronic technology.
"I'm seeing a slight resurgence of interest in high-end sound systems," says Dorman, "but I think that due to the cost, that may be limited to serious audiophiles."
When pressed about other growth areas, he readily points to voice-command capabilities. "It's not for everyone," he admits, "but as more people embrace Google Home and Amazon Alexa, they are becoming accustomed to the technology, so you're seeing more people specifying voice-activated thermostats, lights, entertainment and so on."