Stucco, Stage Three
A steady hand and seasoned technique are needed for the final coat of stucco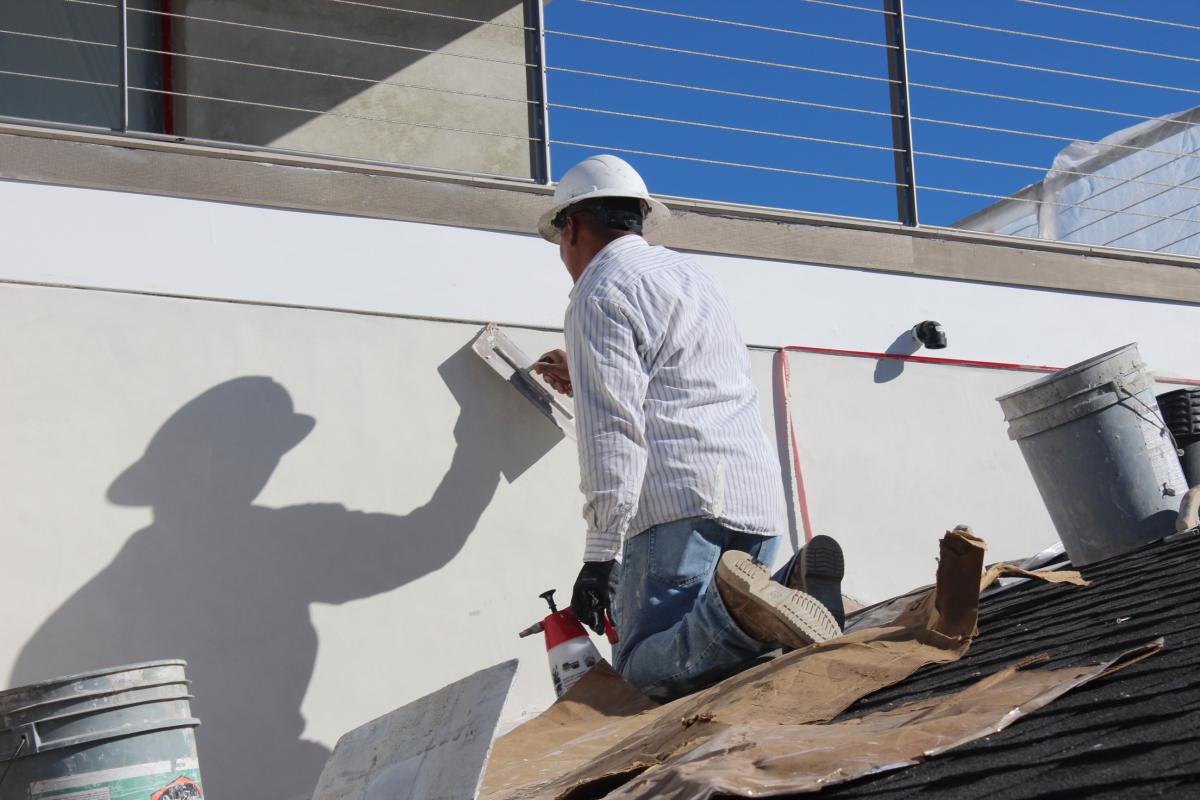 Custom Design & Construction is ready to finish the trifecta of stucco with the color coat. The team opted for a simple, modern white with a hand-troweled smooth finish. The beauty of the smooth coat is the flexibility to choose the combination of color and texture that suits each project the best. Pigments are mixed directly into the color coat, creating a finish that should last several decades, or until someone wants a new look—whichever comes first.
Various textures can be achieved through the use of different materials, tools, and techniques. (Cat face textures, for instance, require two coats of finish and feature an overall smooth texture with smaller to larger rough areas sprinkled throughout.) To continue this project's contemporary feel to the outside of the house, the designers opt for a hand-troweled smooth finish which, due to its inherent lack of roughness, is one of the more difficult textures to achieve.
Pros: It's growing in popularity and is a finish that's easy to clean. Cons: It can be had to patch and, because of its finer finish, has a tendency to show cracks more than other finishes.