Tie Outdoor Spaces Together with Railings
Carrying a complementary element through the outdoor space pulls the design together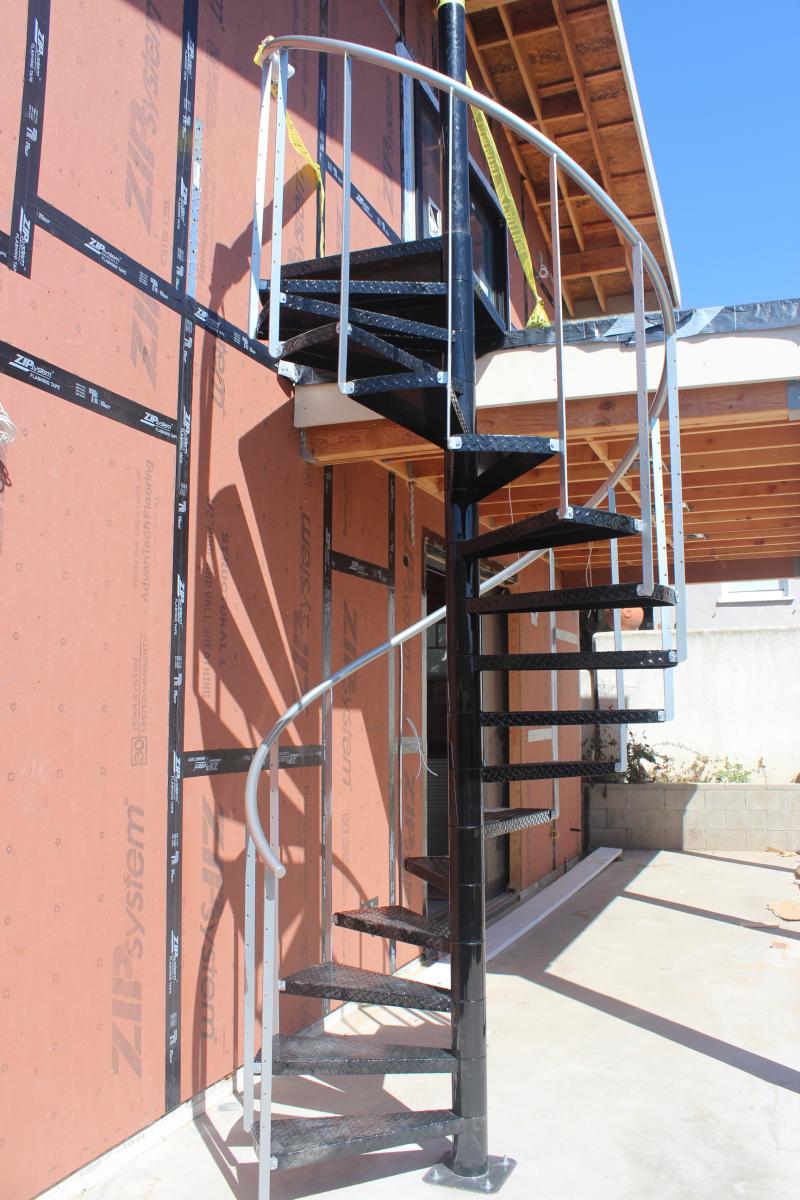 In keeping with the look of the powder-coated hand railings around the decks, the folks at Custom Design & Construction have enlisted Jose Lopez, of Lopez Iron Works, to handcraft a 10-foot spiral staircase providing access and egress between the rear deck and the back patio.
While the design of the various components is unique to this application (e.g. the top rail is a tubular shape for ease of grip, and balusters are flat bars to more seamlessly attach to the steps), the overall look and feel of the staircase complements the other deck hand rails that Lopez previously installed. These will also be strung with the same stainless steel aircraft cable.
The 16 black, enameled steps and landing are made of steel slip-resistant diamond tread plates, and ehe black center pole is securely anchored onto the cement foundation with bolts. This structure is steady, sturdy, and weather-proofed, ready to provide years of use.