View to a Thrill
People who live in big houses should throw in big windows. Lots of them.
With the exterior of Custom Design & Construction's project really starting to get buttoned up, it's time to install windows, and there are 18 of them to consider on this project. Bill is going with MI Windows & Doors in a variety of sizes and styles: sliders, single-hung, two large static trapezoid on the west-facing wall, and a 10-by-8-foot static window on the southern wall. All are white vinyl clad on the outside, bronze metal finish on the inside, and dual-glazed for maximum sound dampening and energy efficiency.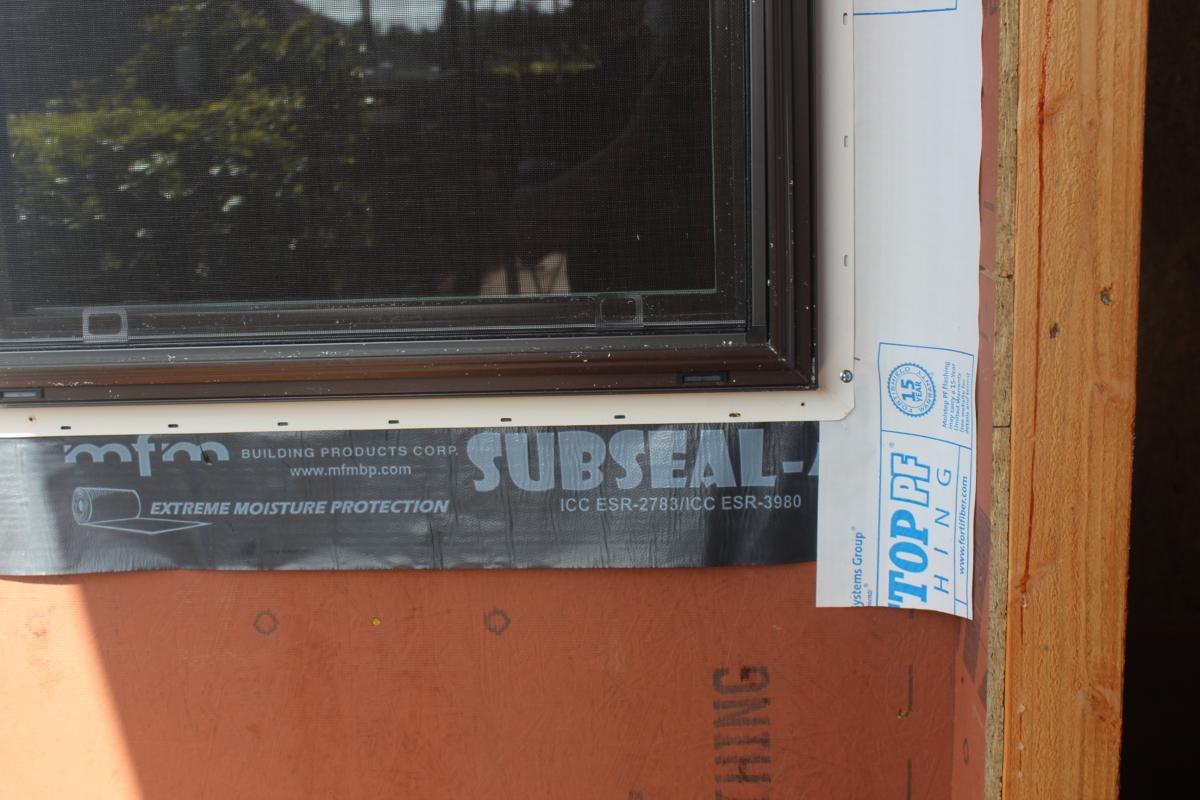 Mario Gonzalez is the man doing the install, and with a couple of decades' worth of experience under his tool belt, he's the guy for the job. He starts with strips of flashing around the frame.
The order in which it's applied is critical to effective waterproofing: First, a heavy black subseal along the bottom provides extreme moisture protection; the upper half of its sticky backing is applied directly to the wood frame (the bottom half is left unattached for now as it will be applied on top of the stucco paper that will be installed later).
Next, a lighter waterproof flashing is attached to the sides of the frame using a tack hammer, and these extend down vertically to overlap the bottom horizontal membrane.
Finally, a strip of that same material is applied horizontally to the top edge of the window frame, with the ends overlapping the two vertical side strips. The idea of all this overlapping is to ensure that any moisture that might get through the stucco hits the flashing and runs down it rather than seeping onto the wood frame within.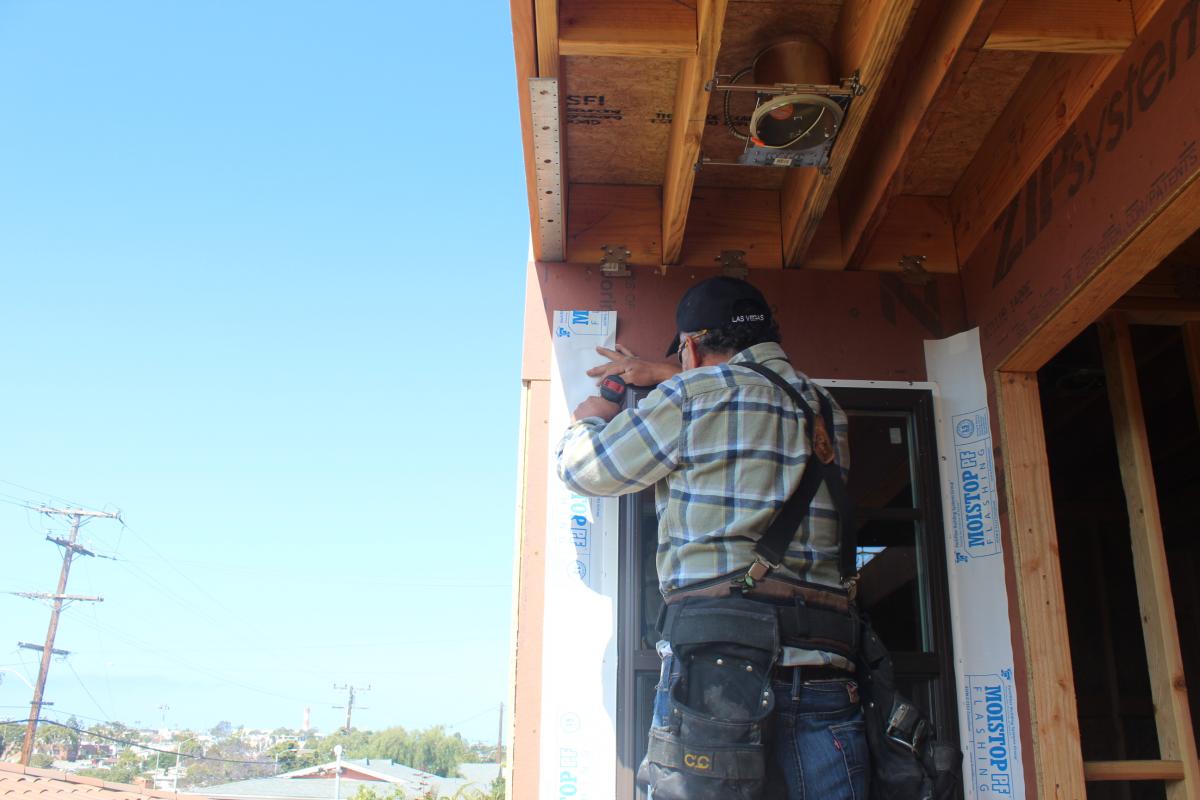 Now it's time to insert the MI window unit. Mario checks to make sure everything is square and level, adding shims if necessary. With the window's pre-drilled flanges, attachment to the frame with screws is almost effortless. Those screws and tacks in the flashing will be sealed with caulking, and the 1⁄8-inch to 1⁄4-inch gap around the window will be filled with foam for an airtight, waterproof, bug-proof, sound-dampening seal.