Walls That Pack a Wallop
When manufactured stone is even better than the real thing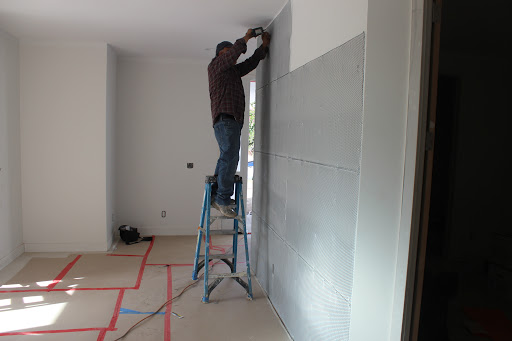 When it comes to architectural finishes, there's nothing quite like the look of stone. It adds warmth, color and texture, while providing substance and stability. Depending on the type and cut of the stone, it can provide an enormous range of aesthetics, from rustic to stately to modern and more.
For all its positive attributes, natural stone presents some significant challenges, not the least of which are cost; heavy weight (adding costly structural requirements and extended installation times); and, because it is a natural product, the chance of inconsistencies within lots.
Thanks to companies like Cultured Stone and Eldorado Stone, manufactured alternatives can solve all of those issues with offerings that are beautiful and durable yet are a third the weight and half the cost of natural stone.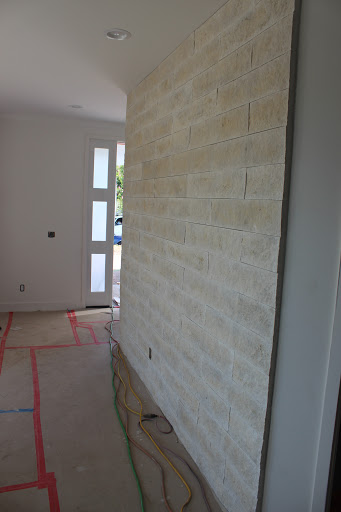 "We used Eldorado's Vantage30 in White Elm," says Custom Design & Construction's Bill Simone, who installed the product as an accent wall in the entryway of the El Segundo project. "It comes in 30-inch-long pieces, which create a strong linear visual impact, but it was easy to work with. The individual pieces are thick and have enough heft to look and feel substantial, but they're light so the installation is relatively simple." The entire install took less than two days, but the end result is an architectural feature that adds beauty and lasting value to the home.