Where to Install the HVAC?
A few creative solutions are proposed, and the team decides two independent systems are their best bet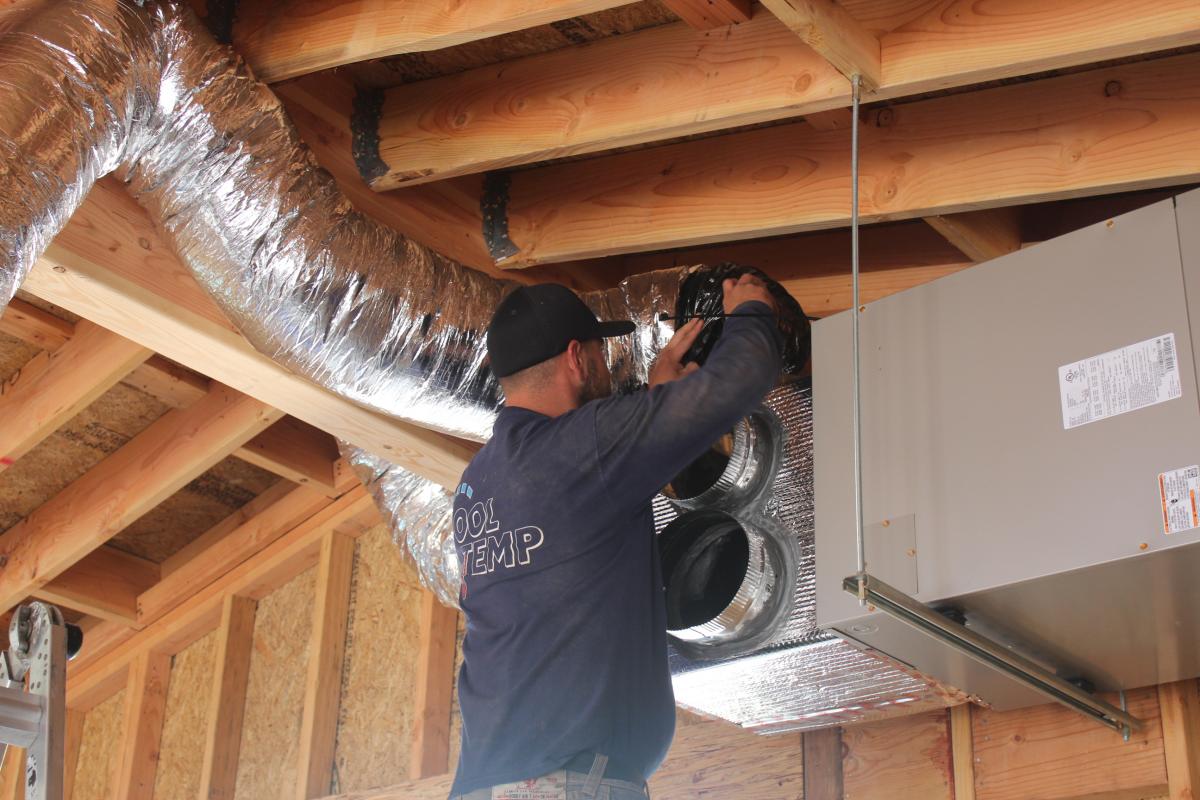 The large, second-floor Great Room has presented the Custom Design & Construction team quite a challenge when it comes to choosing an HVAC system.
There's no attic in which to locate a forced-air unit (FAU) and no interior walls in which to run ducts and place registers. The vast openings at each end of the space allow for plenty of fresh, cool air, so the team briefly considers employing heating-only on the second floor via wall vents fed from below. That's soon ruled out, however, as too limiting. The large center ridge beam also means there's no easy and aesthetically pleasing way to allow ducts to traverse the ceiling.
After consulting with the experts at Cool Temp Heating and Air, the team reaches a decision: Two independent systems, with the downstairs FAU being housed underneath the house in what is being dubbed the "cellar," and an upstairs FAU suspended from the rafters adjacent to the bathroom.
The second-floor FAU will be enclosed within a framed soffit adjoined seamlessly with the bathroom walls, so as to not unduly break up the flow of the open space. Dual ducts will run the length of the ridge beam and likewise be hidden in chases. With a plan of attack settled, the HVAC team gets to work.